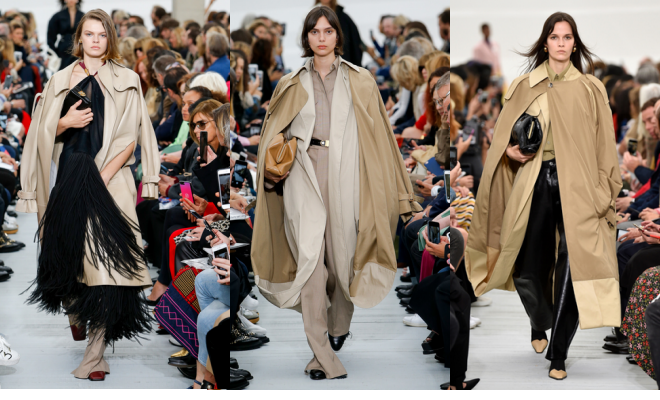 Trench coats from Luxe to less. #Neednow.
|
You always need a trench coat.
Now more than ever.
Not because it's raining but because it's the chicest thang ever in the world.
Just look at those Celine trench coats above and your eyes will water.
They're gorgeous: J'adore !
Remember the FiFi mantra: always update the classics.
So here's the thing: The trench is now extra long trench and extra roomy. The whole silhouette has changed. Say au revoir and ditch that knee length tight, short trench. Wrong. Daggy. Over it. soz.
The long dramatic trench is having a moment. And was a huge trend all over the runways for Spring 18. See here at Vogue.
Which means? This new shape is here to stay.
So it's worth investing right now in something you just love yourself stupid in.
The thing I love most about a trench is that it's your third colour and instantly lights up all the black/navy/grey/white in your wardrobe. It loves and adores everything from a white tee, to jeans and a little black fringey dress.
So here are 10 trench coats you need now from luxe to less.
#getshopping !
Your shopping list:
Joseph, Ck jeans, Vince
Outnet, Lemaire, Net a porter.
Asos, Bassike, Needsupply