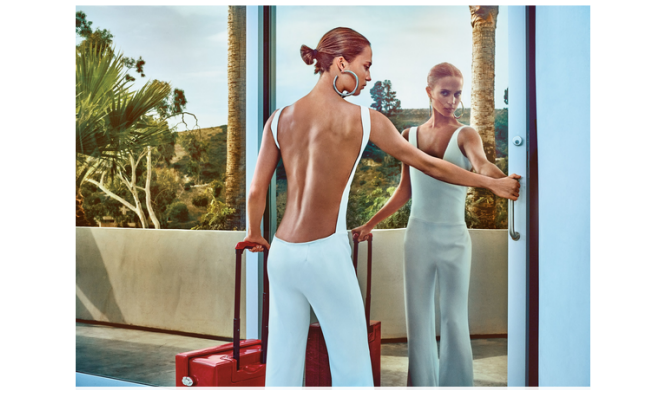 They said whaaat? Alicia Vikander #Vogue.
|
"She was just, like, 'Don't you f—ing say that again.' It showed me that she had the power. And that meant so much to me." Alicia Vikander, on how Julianne Moore once defended her from a powerful man's crude joke on a film set, to Vogue
"Well, I've seen The Crown! It was actually the first thing my friend and I started talking about with William. Apparently he's a Game of Thrones fan, I was told." Alicia Vikander, on what she talked about with Prince William during dinner.
"Anything is a possibility, Ellen. Anything, right? I mean, George Clooney got married." Jennifer Aniston, on whether or not there will be a Friends reunion, on The Ellen DeGeneres Show
"I would write letters from [my dog] Einstein to her saying, 'I'm being held hostage and I need a lawyer to get me out of the room.'" George Clooney, on wooing future wife Amal.
"I tell my daughters, 'What sets you apart is what you are willing to do for others. Anyone can put on a dress and makeup. It's your mind that will define you. Find out who you are, what you think, and what you stand for. And fight for others to have those same freedoms. A life of service is worth living.'" Angelina Jolie, on the advice she gives her daughters, to Elle
"Lyrically, it has a couple of stereotypes on it. Your mind changes so much in 10 years, and you grow so much. What's true for you can evolve." Katy Perry, admitting she wants to rewrite "I Kissed a Girl," to Glamour
"It's a groundbreaking thing that's going on in the world right now. Of course, I always support women speaking up. I'm super-excited about the time we are living in right now — especially for my daughter." Jennifer Lopez, on the #MeToo movement, to Billboard
"I went from thinking, 'I don't have a story' to 'Oh, wait, I have 100 stories.' And I think a lot of people are having these reckonings with themselves, of things that we just took for granted as like, this is part of the process." Natalie Portman, recalling an "unacceptable" encounter with a producer, to Porter.
"I've never had a wedding before. [Paltrow and ex-husband Chris Martin eloped in 2003.] So even though I'm 45, I sort of feel like a 21-year-old." Gwyneth Paltrow, revealing she's excited about wedding plans.