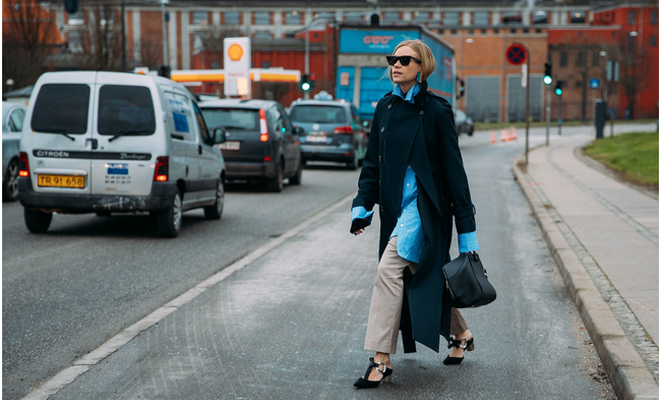 Steal her style : All my favourites !
|
Here's a new way to style up all your favourites:
We're talking a black trench , blue stripe shirt, chinos and a black tote.
They all work together and look new and fresh because of the styling. And the new slouchy oversized shapes.
The big long stripe shirt has the collar and cuffs pulled out and hanging loose.
You need to button up the trench just a little at the collar.
Pull on your regular chinos , cropped just so with divine block heel mules.
You want to add a little soupcon of blue with some cool earrings.
Grab a big tote and the chicest sunglasses and Voila !
Get shopping …click and buy!
*pic from FiFiReportpinterest