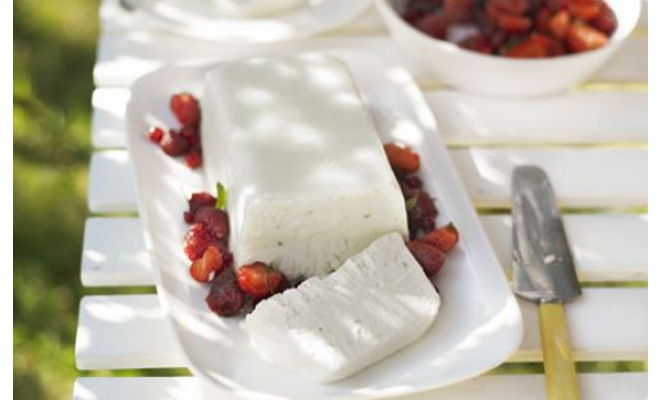 Coconut & lime semifreddo slice.
|
This is a no-cook dessert served straight from the freezer !
They call it a slice because it's not really a semifreddo and it's not really icecream. It's frozen coconut cream. Nothing wrong with that ! If you want a semi freddo version try this at Martha Steward : looks delish too.
All lovely and coconutty and creamy with a tang of lime and dollops of fresh fruit.
Adulterated from bbcgoodfood.com.
You need:
300ml double cream
85g golden caster sugar
250ml coconut cream
zest and juice 1 lime and a few lime leaves finely sliced
For the fruit salad
800g mixed red fruit ( strawberries, raspberries and blueberries)
2 tbsp golden caster sugar
juice 1 lime
Slip into a chic Muzungo sisters white Kaftan
Pour a huge glass of champagne
Line a 900g loaf tin with enough Glad wrap to allow you to wrap the sides over the top of the tin later on.
Whisk cream with the sugar until it holds peaks. As pointy and peaky as a Celine heel.
Whisk in coconut cream and the lime juice and zest until it holds its shape again.Which you haven't since Christmas.
Tip into tin and smooth the top, wrap the cling film back over and place in the freezer for at least 4 hrs but preferably overnight.
Can be made up to 2 weeks ahead.
Before serving, toss all the fruit with the sugar and the lime and set aside.
When ready to serve, take the slice out of the freezer (don't take it out sooner as you would with most other frozen desserts).
Unmould the slice onto a long, chilled platter, then use a knife dipped in very hot water to cut thick portions.
Serve on chilled serving plates with the fruit drizzled around it.
Lovely!