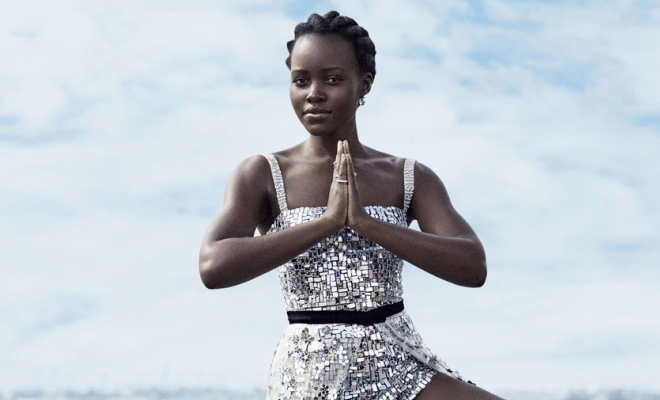 They said whaaat?! Celeb quotes.
|
"I got such a head start in this industry that it is not in my best interest to look for struggle. That's such a powerless place for me to think about: what is working against me"Lupita Nyongo to vogue.com
"You can ask, but you definitely won't get an answer. There have been rumors and rumors and rumors about my love life. That's the one area that I really like to hold close to my heart." Lupita Nyongo
"That's why I like to try new things, like pole-dancing…I value not being good at things, because children are not good at things." Lupita Nyongo
"I do try and look after myself in the few days running up to that moment. Nothing fancy or expensive but I'm 42 now, so I can't get away with murder anymore!" Kate Winslet, on how she preps for red carpet events.
"Somebody told me that you're the sum of the five people you spend most of your time with. The five people I spend most of my time with are awesome. I think it's quite a nice way to think about things." Daisy Ridley, on how her Stars Wars has changed her.
"I find it pretty overwhelming being in any social situation that involves more than five people, to be honest. But outside of my closest friends and family, the theatre world is the place where I feel I most belong. It's the most welcoming community that I've ever experienced." Andrew Garfield
"I'm having this crazy love affair with myself." Freida Pinto, on feeling happy being single, to PEOPLE
"I was tweeting a lot at the time and actually got an email from a well-known actor that said, 'Calm down.' I found that heartbreaking and can only think he didn't understand the movement that was happening." Jessica Chastain, sharing she was told to stop tweeting as much about the Harvey Weinstein scandal, on The Graham Norton Show
"She needs to remember to take off her makeup before she goes to bed each night." Cindy Crawford, on the advice she gives daughter Kaia Gerber.