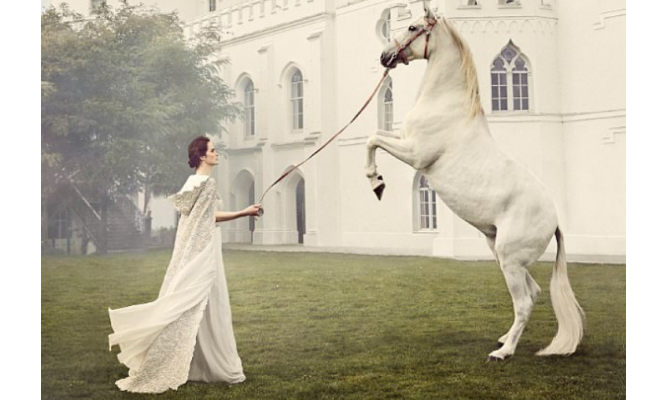 They said whaaat?! celeb quotes.
|
"I don't think anyone cares .I don't think they expect to see Lady Mary on a bus." Michelle Dockery talking to Town and Country about catching a london bus ( playing Lady Mary on Downton Abbey).
"I do miss her , I do. I loved playing her. I have genuine love for Mary." Michelle Dockery
"The drugs thing, it was a hell of a lot of fun… until it wasn't. But you know what, I thank the day it happened to me. Because that's my strength, my faith, my hope for something better." Fergie, opening up about her battle with addiction to crystal meth.
"…There was a heaviness probably during that situation that carried on and it wasn't because of the film" Angelina Jolie, on filming By the Sea with ex Brad Pitt
"I auditioned with Matthew, isn't that weird? Never said that in public before. I auditioned with Matthew, which was completely fantastic. It just wouldn't have been the whole 'Jack and Rose, Kate and Leo' thing." Kate Winslet, revealing Matthew McConaughey auditioned for Leonardo DiCaprio's role in Titanic.
"I figured that if he would be brazen enough to assault me under these risky circumstances and high stakes, imagine what he might do to a vulnerable, young artist if given the chance." Taylor Swift, on her decision to countersue the radio host who sexually assaulted her, to TIME.
"Some years you have your year and some years you don't have your year." Ed Sheeran, on not receiving a Grammy nomination this year.
"Of course he said it … every single one of us [on the bus] assumed we were listening to a crass standup act. He was performing. Surely, we thought, none of this was real. We now know better."Billy Bush, slamming Donald Trump's claims that that was not his voice on the now-infamous Access Hollywood tape, in an op-ed for the New York Times
"The hardest thing is seeing pain on someone's face that you caused, and then have to deal with yourself." JAY-Z, on how his infidelity impacted his and wife Beyoncé's relationship, to T: The New York Times Style Magazine.