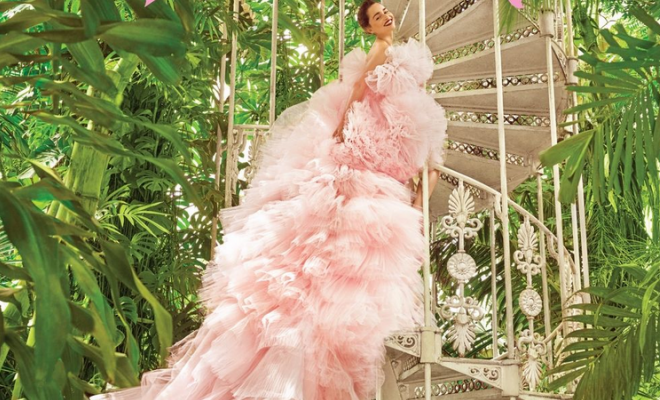 They said whaaat? Emilia Clarke to #Harpersbazaar.
|
"I'm starting to get really annoyed about this stuff now because people say, 'Oh, yeah, all the porn sites went down when Game of Thrones came back on.' I'm like, 'The Handmaid's Tale?' I f88king love that show, and I cried when it ended because I couldn't handle not seeing it. That is all sex and nudity."
"There are so many shows centered around this very true fact that people reproduce. People f88k for pleasure—it's part of life." Emilia Clarke, defending the nudity in Game of Thrones, to Harper's Bazaar
"It's John's!" Chrissy Teigen, revealing she and husband John Legend are expecting their second child, on Instagram. Part of life.
"Focus on what you can control. Be a good person every day. Vote. Read. Treat one another kindly. Follow the law. Don't tweet nasty stuff." Michelle Obama, on how to live in the tumultuous Trump era, a speech in Hartford, Connecticut
"To my Czech mates who were arrested. Send me your details and proof that it was you, and I'll pay your fine." Sacha Baron Cohen, offering to pay fines of tourists for wearing mankinis like his Borat character.
"It's an arm and a hand and a very weird angle. Then you're shaking, but you have to smile and look sexy. It takes a long time." Sofia Vergara, on her nude Women's Health cover.
"I feel like I got gang-banged by the f—— planet — like, there's not one person in the world that is not capable of seeing these intimate photos of me." Jennifer Lawrence, on her nude photo hack, to The Hollywood Reporter