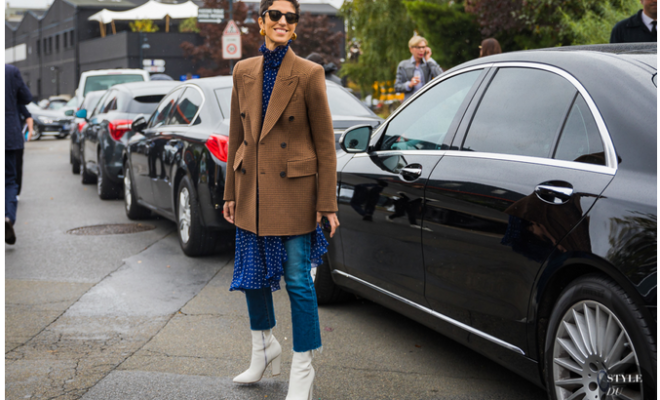 Styling trick of the week : Shirts, blazers over jeans!
|
Layer, layer, layer!
Welcome to the styling trick of the week.
Time to wear your denim jeans under a dress.
Why not?
It's easy. It doubles your wardrobe. It adds edge.
It looks new and cool and chic.
Best news? Any age can do it.  Yes, even moi.
And if you're cold in Melbourne, Tassie or NZ you can go further and toss a blazer over your dress.
Add boots, heels, or sneakers.
Done!