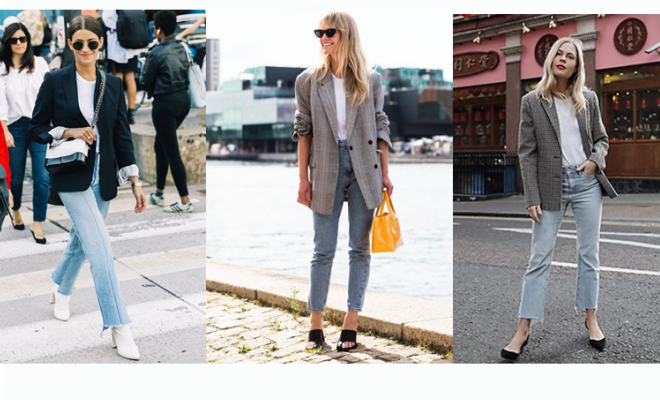 Styling trick: A white tees under everything!
|
The key piece that will joosh up your wardrobe?
A round neck, white tee.
Who da thunk?!
Stay with me.
Because here's the thang.
For the last couple of years you've been wearing a linen slub scoop neck tee.
(If you haven't? Keep reading The FiFi Report : help is here).
Now it's about the thicker – if you will – white, round neck tee. With a wider seam on the neckline: It's all very 90's. If you remember.
It should be slouchy. It should have sleeves that are loose. You can roll up them up.
Styling tip: you need high waist jeans or pants to get the look.  To tuck in the tee.
With low rise jeans it looks, well, wrong. And too much of the 'situation' hanging out. Yikes.
If you check out these street style inspo picks you will see what I mean.
Another point: everybody keep calm! It's not really a tee to wear in its own. Mais non.
Only Victoria Beckham can pull that off.
This white tee is ostensibly a layering piece. Toss it under a blazer, a trench, a tweed jacket.
Perfect for this weather right now.
You can see how fabulous this looks in the latest Celine resort collection.
It's the styling trick of the week.
Get shopping!
Bassike, James Perse, My Chameleon
Or checkout  Bonds men's in small,  and mens medium in H&M.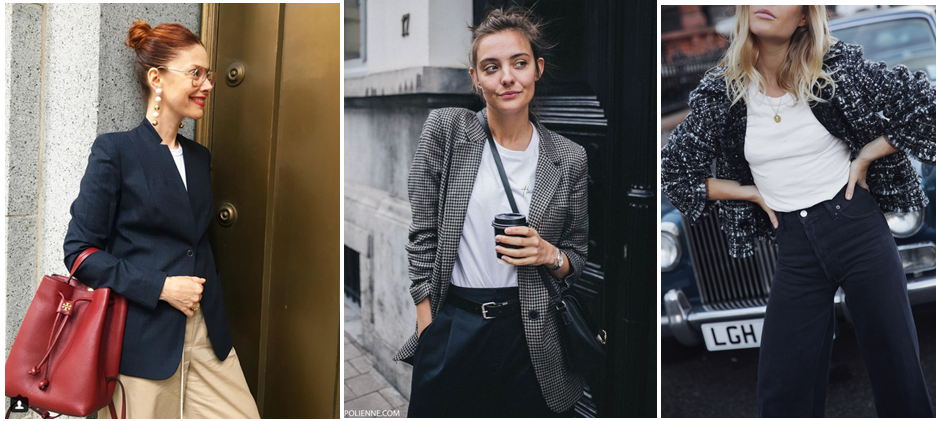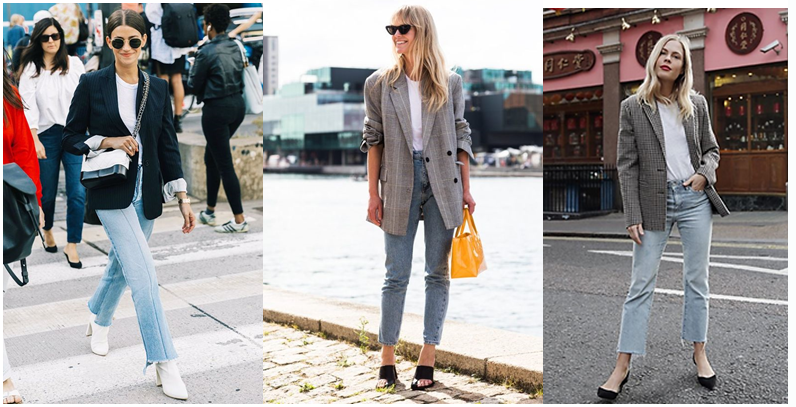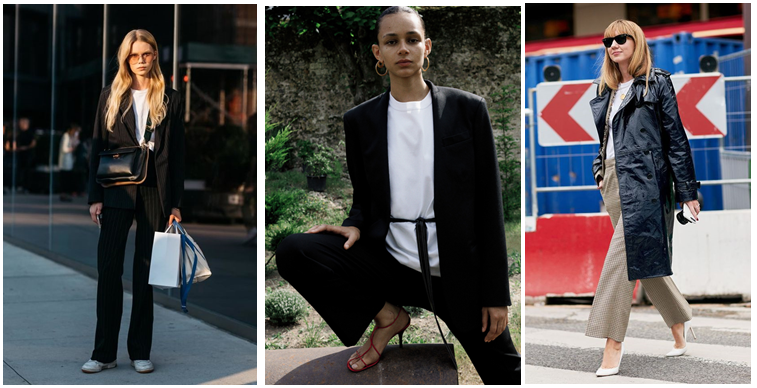 Save
Save