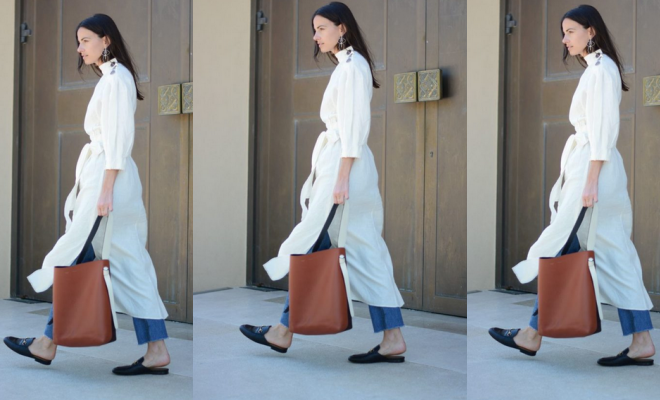 Steal her Style ! #stylingtrick.
|
Jeans under a shirt dress?
It's the styling trick of the week.
Love this idea ! You get double trouble in your wardrobe for spring.
You get coverage on your legs.
And the denim adds an edge, dressing down the look
Toss your white shirt dress over your crop denim jeans.
Add black mules and gold earrings.
Grab a tan tote. And Don't worry about matching bags and shoes.
Done !
Now you can steal her style:
White shirt dress from Trenery , Camilla Marc and a fab stripe dress from Carven
Black slides from Gucci or cheap but chic from Seed.
Jeans from Current Elliot, Paige and J brand.
Earrings from SHOPBOP
Tan bag from Marc Jacobs $375 it's a great price.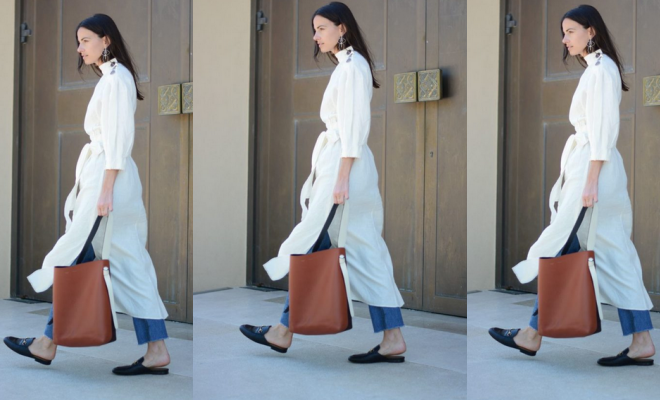 Save
Save
Save
Save
Save