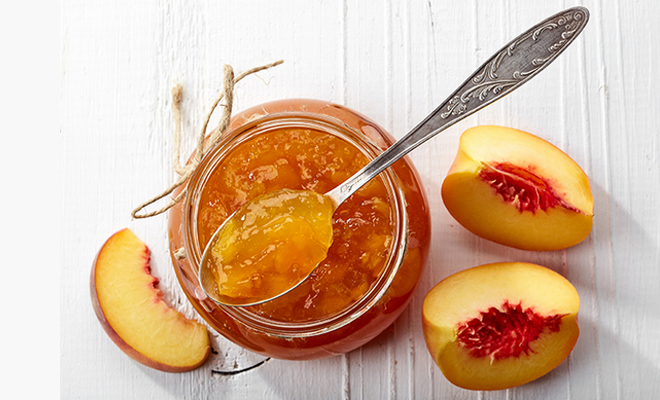 Peach Jam. It's easy!
|
Oh la la : Bought some peaches.
But they weren't quite ripe. Couldn't eat them. Time to make peach jam !
Found this recipe on Martha Stewart and it worked like a dream. Easy.
You need:
8 to 10 peaches peeled, halved, pitted, and cut into chunks
Nearly 3 cups of sugar .
1 tablespoon plus 1 teaspoon fresh lemon juice.
Coarse salt
Slip into totally chic navy velvet Vetements dress. and fabulous red Balenciaga heels.
working in batches, pulse peaches in a food processor until chunky.
Transfer to a small saucepan, and add sugar, lemon juice, and 1/2 teaspoon salt.
Bring to a boil, stirring frequently.
Boil, continuing to stir, until bubbles slow, foam subsides, fruit rises to the top, and jam sticks to a spoon when lifted, about 12 minutes.
Let cool.
Pour into a clean jam jar.
Refrigerate when completely cooled.
to serve: dollop on toast with lashings of butter.
YUM !