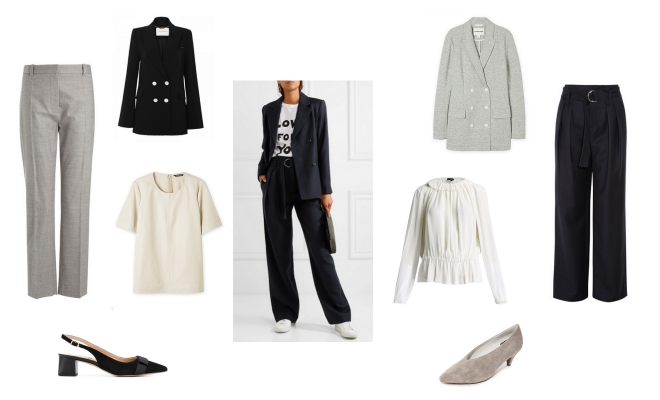 Totally chic at the Office : 12 pieces to buy #neednow !
|
It's always tricky to look chic at the office.
You want to look fashiony but also appropriate.
There is good news.
The suit is back. Yes, a matching pants and jacket.
You didn't know it went away? Bless ( You better keep reading The FiFi Report !)
I actually prefer to break up the look into items and stick to the golden rule of three colours on the body.
It looks less corporate. It looks younger. It looks like you've styled yourself!
We're talking a grey jacket,  black pants and leather Tee or black jacket. grey pants and white blouse.
The trick to making the look cool and edgy?
Adding fabulous shoes.
Low heeled Princess Diana (!) shoes are so on trend right now.
Thank you very much. And they change everything.
Get shopping : Click on the pics below to buy buy buy !
Save
Save
Save
Save
Save
Save
Save