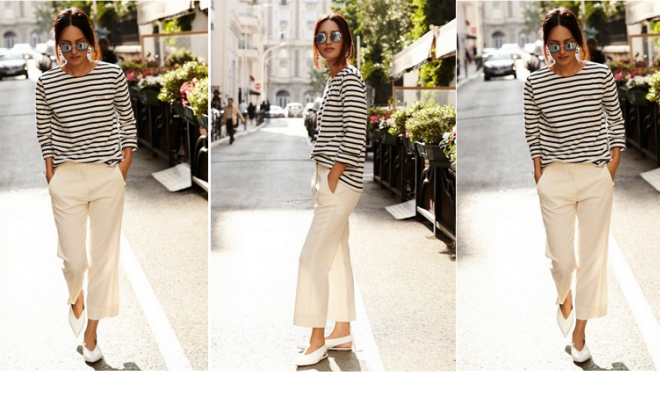 Need now ! White slingback flats.
|
If you have been a loyal FiFi Report reader you know I've been talking about white shoes for about 4 years now.#truestory.
And you are slowly beginning to love them. You are. No, really you are.
Everybody keep calm !
Fashion moves slowly so don't worry if you haven't jumped on the white shoe bandwagon yet.
Because it can be a tricky trend to carry off.
Sometimes white shoes can look cheap.
Sometimes you can't justify spending $$ on Celine shoes . (Here on sale at Yoox)
Which is why you should rush into Country Road toute suite to nab these white pointy flat sling backs a la Celine.
They're just $129. Shut up.
If you can't quite bring yourself to pull on white then grab them in black instead.
How to wear them?
Stick to short crop pants, frayed jeans or chinos. As you can see below. You want to see the ankle. If you're not a stick insect it can be tricky to carry off flats with a skirt.
Chic, comfortable, trans-seasonal. Watch as they instantly transform your wardrobe.
Done ! #Getshopping.
$129 white Nelly sling back from Country Road.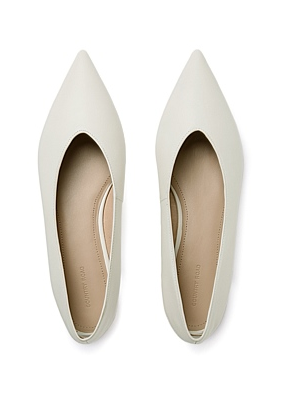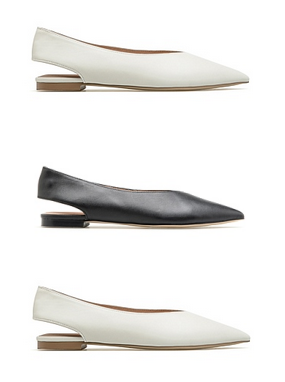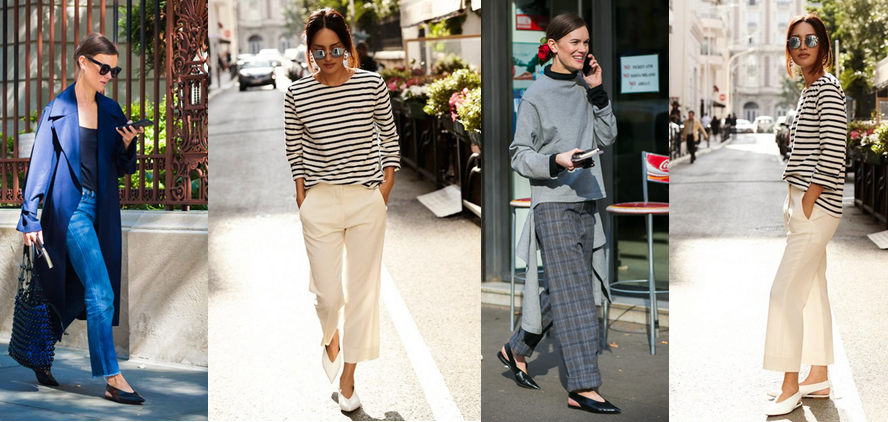 Save
Save
Save
Save
Save