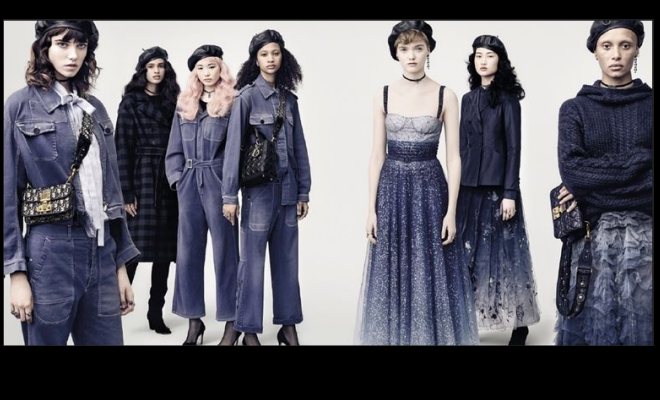 Sale time ! Navy, denim and blue. #16fabulouspieces
|
Sale time !
Here's the trick: please don't buy something just because it's cheap #buyersregret (but anything under $40 is OK!)
Think instead about what will take you through to next summer and into next winter:
Answer?
Blue, navy and denim !
If you look at the latest Dior show (Drool over the divine pics here), the entire collection was blue.
Every shade. Mixed in with denim. Love it.
It's chic. It's easy. It's ageless.
It's going to give you serious cost per wear $.
So here's your definitive list of pieces to invest in when shopping the sales
(I guarantee they will make the distance).
And look at how everything goes with everything : Instant travel wardrobe !
#Getshopping
A long flared maxi skirt.  Works with boots or sandals. (BTW this gorgeous navy pleat skirt is still right).
A frayed fitted denim jacket: add a cool edge , instead of a daggy cardigan.
Navy block heel suede ankle boots: perfect with frayed flares or a maxi skirt
A shoulder bag or bucket bag in navy : works with black and denim. And white for summer.
A stripe top or stripe round collar shirt: transeasonal , great for layering it's a print not a floral yikes.
Block heel ankle strap shoes: Walk for hours. Look chic. Love with frayed denim
The navy or denim belted coat: You want this one or pray for this one from The Row  ( think of a trench as your summer jacket).
A soft blue shirt: layer under everything: it's the season of the shirt.
Wide navy culottes: It's the new proportion: works with navy mules or white sneakers.
A navy blazer: it's a wardrobe essential. Love over a stripe shirt with dark denim jeans.
A print tote: Great for summer,  it's a little Goyard inspired and adds a print without over powering or just grab it in a clutch.
Note: everything here is on sale so some may have left the building in your size: Please don't cry : hunt down something similar.  Click and shop!
Save
Save
Save
Save
Save
Save
Save
Save
Save
Save
Save
Save
Save