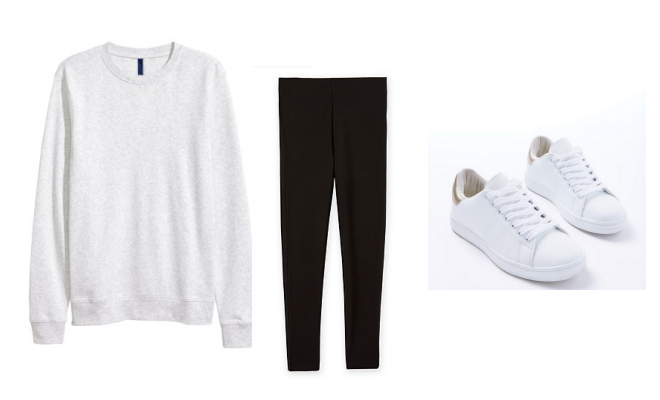 Activewear: 3 pieces you will live in #cheapbutchic.
|
What do you spend most of time wearing?
Active wear !
Here are three cheap but chic pieces you will absolutely live in. I do.
A sloppy grey sweatshirt, the best black leggings and white sneakers.
The H&M mens grey sweatshirt is fabulous: A great cut , warm, wash well. I bought 2 colours, what else to do for $14 each? Buy the M size.
The Country Road black ponte leggings are incredibly flattering, with a high waist and they suck it all in. Yes, please. Wear for exercising or for just dufusing around .
The white sneakers from Cotton On or SEED are all you need to wear around the house.
Done. At ease.