Why you need a velvet blazer now !
|
If we are talking serious fashion then this season coats have replaced blazers.
But not totally.
You know the scenario.
You go out for dinner.
You take off your coat sitting at the table.
Yikes. Panic. Gasp.
What the hell do you wear under your coat so when you take it off you still look chic modern and pulled together?
The solution: Ditch the coat and head out in a chic de la chic black velvet blazer.
That way you get all the lurks and perks of a blazer ( shoulder pads, muffin situation covering, waist definition, arm flab control) and you're still warm.
Toss it over a pretty lace cami or soft white blouse, wear it with jeans then climb into heels. Voila !
(Tip: pull out the cuffs of your shirt so they dip into your dinner. LOL.)
For casual day look try a velvet blazer over a white tee with leather leggings and boots.
It's so versatile as you can see all the different ways Alexa Chung wears her velvet blazer below, with everything from birkenstocks to dresses and jeans.
Plus the thing is a black blazer in a texture like velvet means you can wear it with black pants and not look like you are wearing a boring black suit. yawn. ZZZZ. It mixes it up.
Of course if you went shopping with me last season all you need to do is pull out your velvet blazer and you're done. Otherwise get shopping !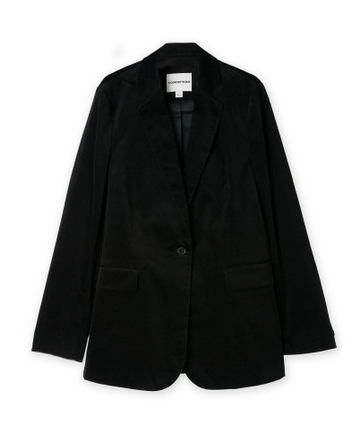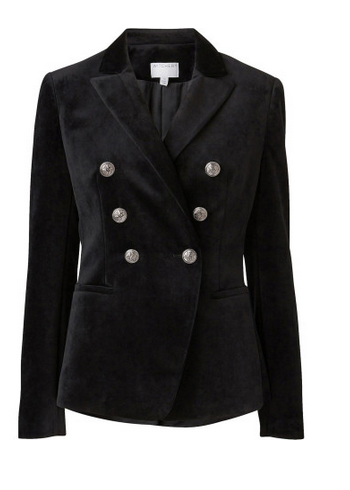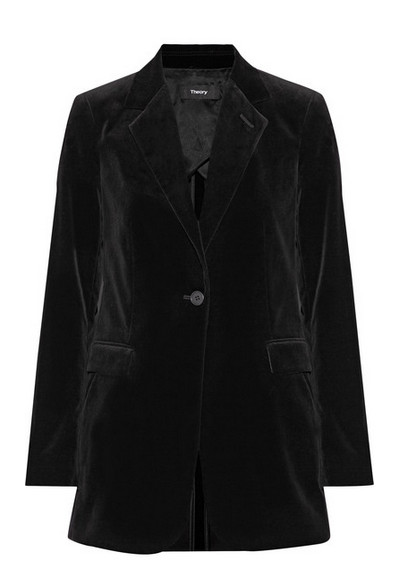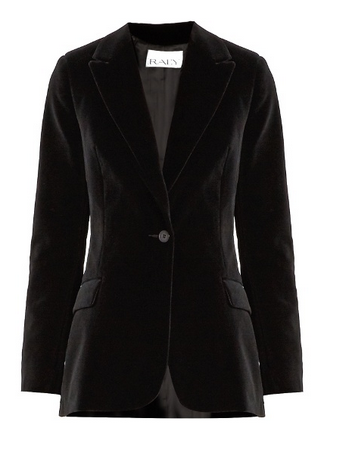 Country Road, Witchery , Theory from Net a porter and Matches.
*All street style pics from pinterest.com/fifireport.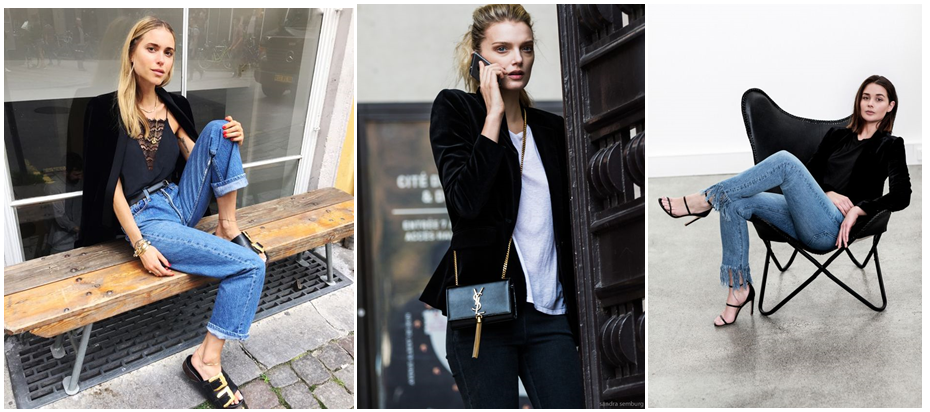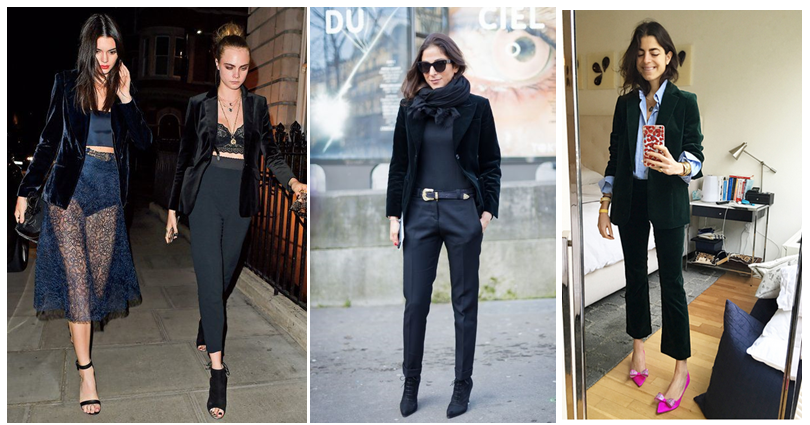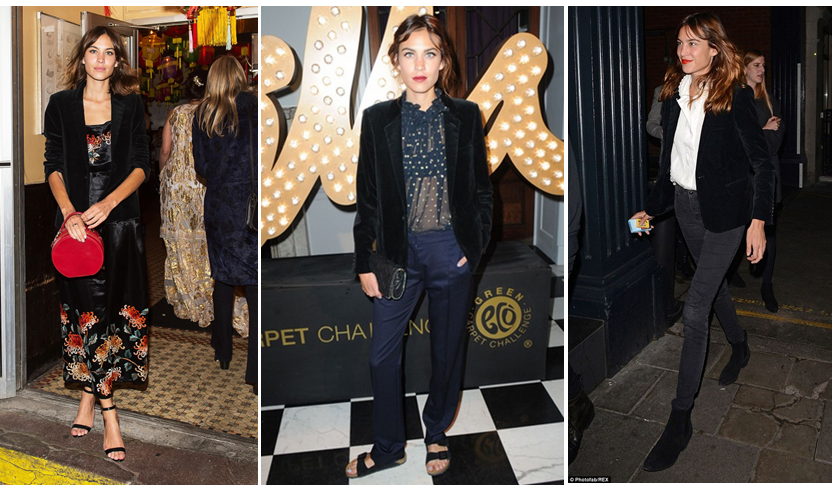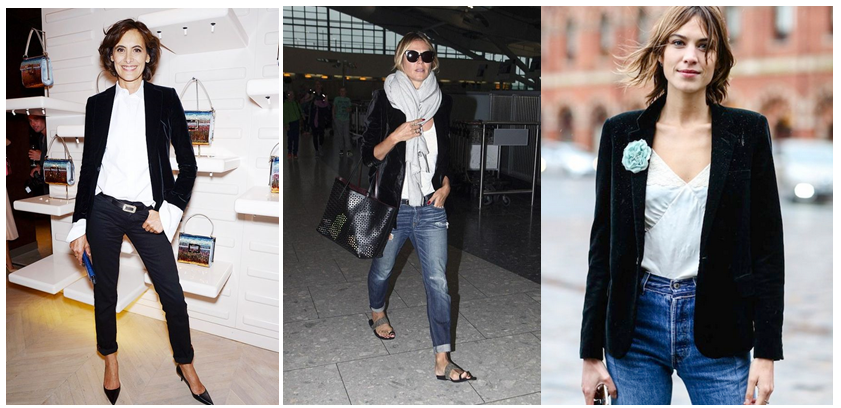 Save
Save
Save
Save
Save
Save
Save
Save
Save
Save
Save