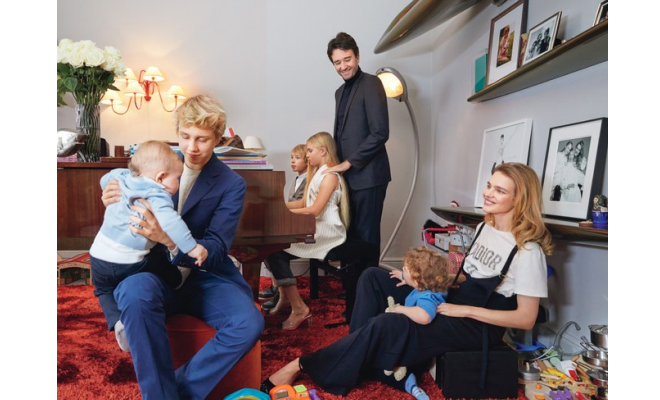 Natalia Vodianova at Home: A Supermodel's Duplex Apartment in Paris
|
Supernova covers W magazine!
Natalia Vodianova stars on the glossy's June/July cover in a photo by Steven Meisel and styled by Edward Enninful (one of his last projects at the mag).
Inside, Patrick Demarchelier takes us to the supermodel's Paris apartment with partner Antoine Arnault, photographing the couple and their five children.
In an intimate interview, Vodianova opens up about her finding romance and success, from being raised by a single mother in Nizhny Novgorod (then Gorky) and caring for her disabled younger sister to her philanthropic social network app, Elbi. Find a few bits from her interview below, and read the full story HERE.
On being scouted at age 11…
"If I hadn't become a model I would probably have ended up living on the street…I never feel secure. I'm always prepared for the worst!"
On Elbi, the micro-giving social network app…
"We want to make giving easy, something you can do sitting around at the airport, without a second thought."
On her first date with Antoine Arnault…
"We had a drink on his terrace with a view of Paris and it was completely ridiculous. We were both super shy. I knew that seeing him in jeans, like a casual, normal guy, I liked him. But he didn't even try to kiss me! I'm not the kind of girl who worries if a man likes her. I mean, somewhere deep down I'm really fragile, and it would hurt me, but I put on a lot of bravado, even to myself. So I thought, OK, maybe he just wants to be friends?"
Plus! Antoine Arnault weighs in…
"Since almost our first date, it has been a superb roller coaster ride. Natalia doesn't even remember it. I remember seeing her and my jaw sort of dropping internally. I mean, of course she's beautiful, but she has something undefinable: her look, her air; there's an aura around her." From Fashion week Daily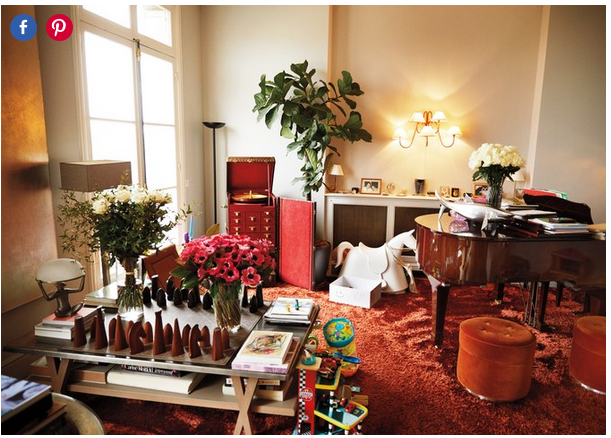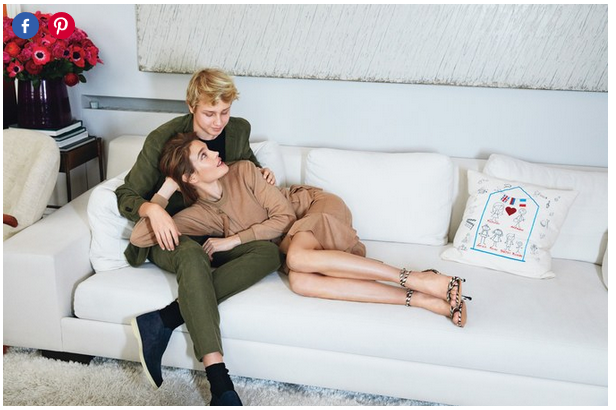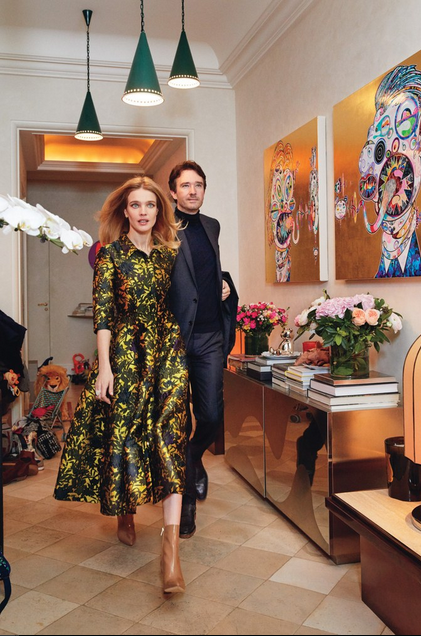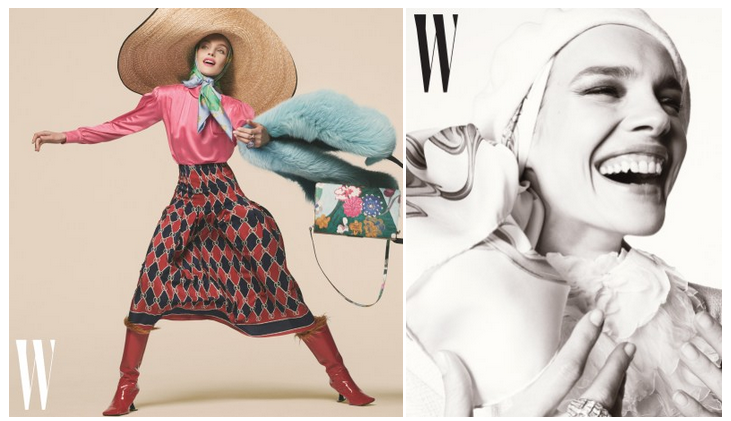 Save
Save
Save