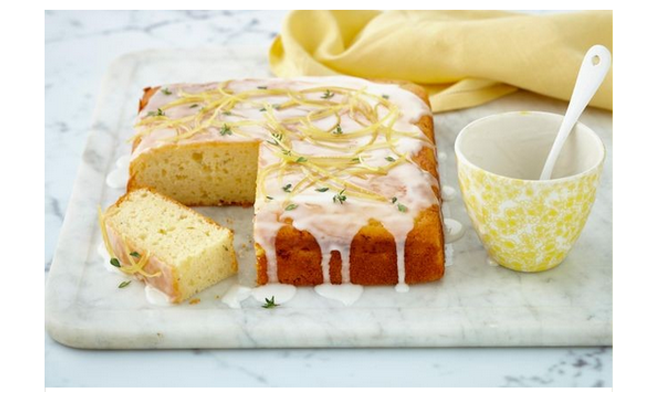 lemon thyme olive oil cake #getcooking.
|
I'm having a cake baking moment and I love the idea of adding olive oil and yogurt instead of milk and butter. Plus the lemon and thyme adds a lovely soft subtle tang…thanks Taste.com.
You need for one cake to feed 35 models:
1 cup caster sugar
3 teaspoons lemon rind, plus zest to serve
2 teaspoons thyme leaves, plus extra to serve
2 eggs
1 cup Greek yoghurt
1/4 cup olive oil
1 1/2 cups self-raising flour
Pinch salt
1 tablespoon lemon juice
•    Pull on Valentino black long backless drape evening dress…Perfect for cake making!
•    Slip into Manolo Blahnik jewel encrusted sexy heels .
•    Moisturise and line the sides of a 20cm square cake pan with baking paper.
•    Using an electric mixer fitted with the paddle attachment, beat sugar, rind and thyme for 1 minute to infuse. Infuse yourself with a glass of wine.
•    Add eggs and beat until combined.
•    Add yoghurt and oil and beat to combine.
•    Add flour and salt and stir to combine.
•    Pour into prepared pan.
•    How easy is that? Very !
•    Bake for 40 minutes or until cooked when tested with a skewer.
•    Cool cake in pan for 5 minutes.
•    Cool cake on wire rack.
•    Meanwhile, make lemon glaze.
•    Combine icing sugar and lemon juice in a small bowl. Pour over cake.
•    Sprinkle with extra rind and thyme.
•    Delicious !