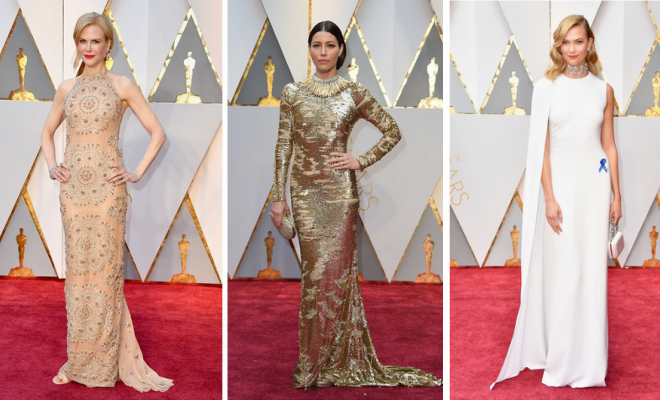 They said whaat?! Oscars 2017.
|
"Moonlight, you guys won best picture. This is not a joke, come up here. 'Moonlight' has won best picture." – La La Land producer Jordan Horowitz after he and the rest of the La La Land team took the Dolby Theatre stage to accept best picture. #wrongenvelope.
"I just thought, What? What? I looked out and I saw a member of Pricewaterhouse coming on the stage, and I was, like, Oh, no, what—what's happening? What what WHAT? What could possibly . . . ? And then I just thought, Oh, my God, how does this happen? How. Does. This. Happen." The president of the Academy, Cheryl Boone Isaacs.
"I want to tell you what happened. I opened the envelope and it said Emma Stone La La Land. That's why I took such a long look at Faye and at you. I wasn't trying to be funny. This is Moonlight the Best Picture." Warren Beatty, explaining why the wrong Best Picture winner was announced
"Have your people call our people – we know what to do". #Oscars #MissUniverse
"I knew I would screw this show up, I really did. I promise I'll never come back". Host Jimmy Kimmel
"The only happy ending this year was the one in the middle of Moonlight". Jimmy Kimmel
"I want to say thank you to Donald Trump, I mean, remember last year when it seemed like the Oscars were racist? It's gone. Thanks to him! It has been an amazing year for movies: black people saved NASA and white people saved jazz. That's what you call progress."  Jimmy Kimmel.
"This is dedicated to all the kids who sing in the rain and the moms who let them." Best original song winner Benj Pasek in his acceptance speech for his work on City of Stars from La La Land.
"I'm going to hug the hell out of you when the feeling re-enters my body." Emma Stone, addressing her friends after her best actress win for La La Land.
"As a Mexican, as a migrant worker, and as a human being, I am against any form of wall that wants to separate us". Gael García Bernal
"Linus, on behalf of all of us, we're so sorry with what happened in Sweden last week. We hope your friends are okay." – Jimmy Kimmel to La La Land cinematographer and Oscar-winner Linus Sandgren, a Swede whose country was incorrectly called the site of a terrorist attack by Trump