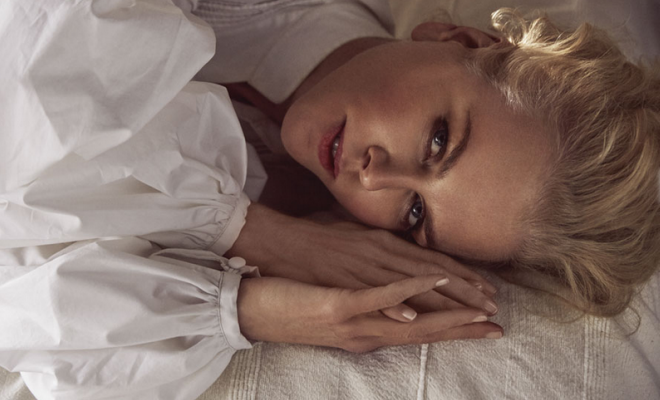 They said whaat?! Nicole Kidman chats to The Edit.
|
"Well, I knew Zoe because I was engaged to her father. It's all in the family! I love Lenny; he's a great guy."  On working with Zoe Kravitz and her relationship to Lenny Kravitz.
"My feet were killing me. It was a long dress, so I said to 'Do you think anyone will notice?' And I just took them off, it was so much more comfortable. I love the way that a high heel looks, but the actual wearing of it is a whole different thing." On one recent awards ceremony.
"My mother was part of the Women's Electoral Lobby and she would take me to hand out pamphlets when there was voting on behalf of feminism. That's how I was raised; we would sit in the back rooms of the WEL while they were all talking".
"I was teased at school for my mum being a feminist. I just said, 'OK, it doesn't matter. I'll stand up for what I believe in.'"
"I have no problem being divisive [with fashion]." [Talking about the sequined Gucci dress, adorned with a parrot on each shoulder, that she wore to the Screen Actors Guild Awards] "My eight-year-old daughter [Sunday Rose] said, 'You're wearing that?' My six-year-old [Faith Margaret] was like, 'What's that on your shoulder?!'
"I'm not a fan of 'Worst Dressed' things because I don't believe in crucifying people for their individual [taste]. It just seems nasty and misogynistic, so that needs to go away. I have worked with directors who are divisive, so I'm used to [criticism],
"I'm dedicated to being the chameleon. Since I was little I was taught that when you are an actress you change the way you look and talk and move so that you create the character. That's what I love doing; small role, big role, it doesn't matter."
"I was quite traumatized after [filming] because we would shoot [the violent scenes] repeatedly. I was emotionally and physically traumatized. I'd come back and I'd need Keith to hold me, just to feel soothed."on filming Big Little Lies,.
Read it all here net-a-porter.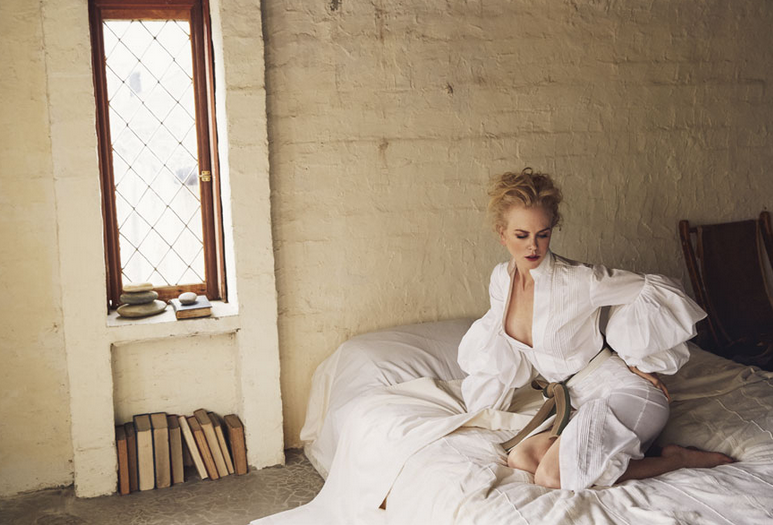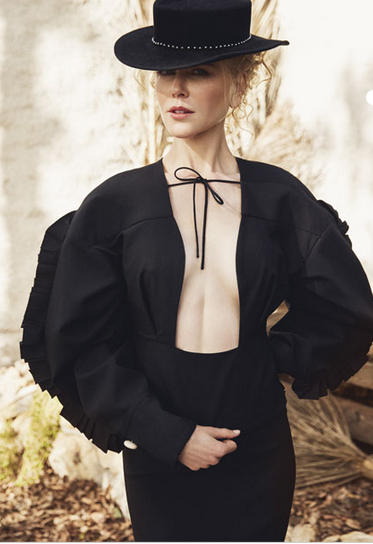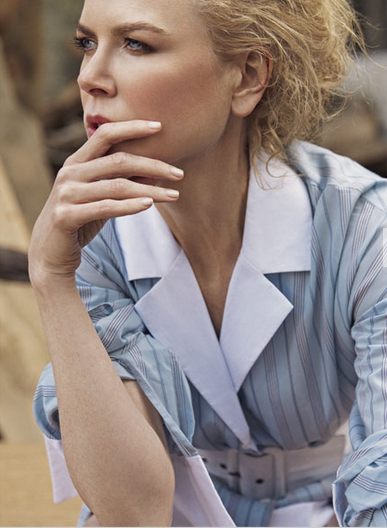 Save
Save
Save