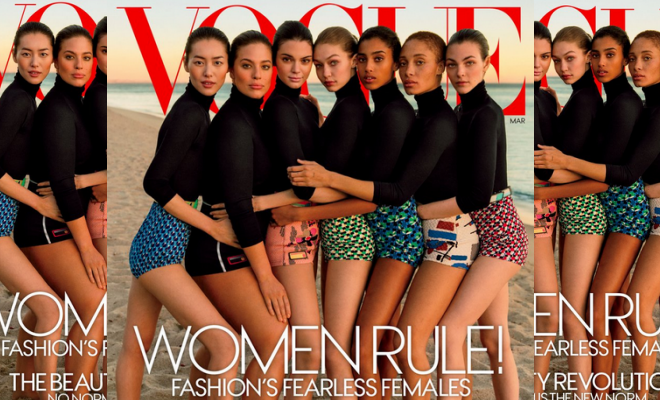 They said whaaat?! Vogue. #Fearlessfemales.
|
"In a climate of immigration bans and building walls, models Adwoa Aboah, Liu Wen, Ashley Graham, Vittoria Ceretti, Imaan Hammam, Gigi Hadid, and Kendall Jenner advocate inclusive beauty beyond tired buzz words like "diversity" or "plus size." Speaking to the experience of being marginalized—while now holding center stage— the March 2017 cover stars note a pronounced shift in body positivity while also alluding to the continued progress that needs to be achieved and sustained'.  American Vogue on their latest March cover with a cast of diverse models of different shapes, sizes and nationalities.
"Fashion today has no borders. That fashion conformity, where all the girls are the same size and they've all got the same hairdo, it looks old-fashioned to me now. What feels fresh and modern is a sense of surprise, like when you're in the city, watching all kinds of people go by on the street. What eye candy!" Michael Kors.
"We work for women, to dress women, and our casting – for our fashion show – has to reflect that. For so long, women have been asked to look a certain way in order to feel attractive. We don't believe in that. When we cast, we're after interesting individuals that our customers can see themselves in." Stella McCartney.
"I know what it's like to be left out of pop culture, removed from what's considered sexy or interesting. Hearing Trump talk about building walls or launching Muslim bans, and witnessing him body-shaming women in the first GOP debate, that just makes me more adamant about using my platform to show the beauty of women of all ages, sizes, races, and nationalities" . Prabal Gurung is a designer who came to America from Nepal.
"At a time when the notion of what it means to be 'American' is being hotly contested, it's more important than ever for us to represent values of pluralism in our casting." Alexander Wang.
"Sixty-seven percent of the women in America wear a size 14 or larger. Sixty-seven percent. Maybe you could ignore those consumers before, but now, thanks to social media, they're making their voices heard. Women are demanding that brands give them what they want. And what they want is to be visible." model Ashley Graham.
"Vetements ( the fashion label) is based on a pragmatic approach. It would be quite inauthentic for our collections to be shown only on traditional models, as we don't see many of them on the street, walking around. We are interested in exploring and evolving the reality around us" designer Demna Gvasalia
"It's funny to me when people say that I'm this 'girl next door' because although I know I can come off that way, from another angle, I'm pretty exotic. If I'm 'all-American,' what does that even mean? My parents came to this country as poor immigrants. So. . . . Maybe I'm pretty damn all-American after all. Not because of how I look but because I truly believe everyone should be equal and free." Model Gigi Hadid who is half-Dutch, half-Palestinian.
Read the full article here at Vogu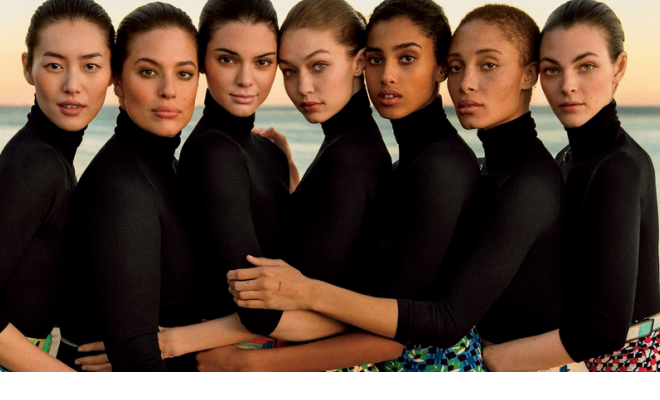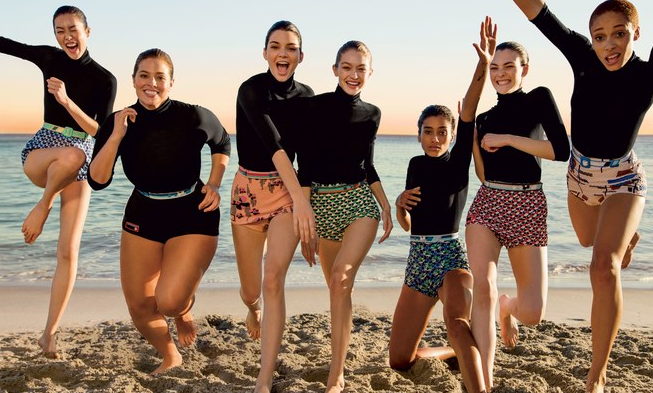 Save
Save
Save