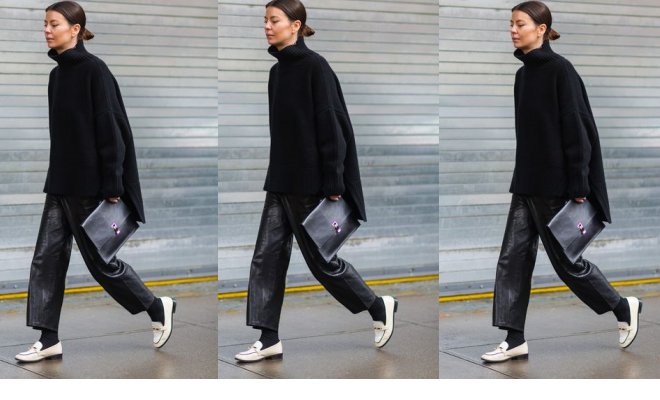 Steal Her Style ! #Blackandwhite.
|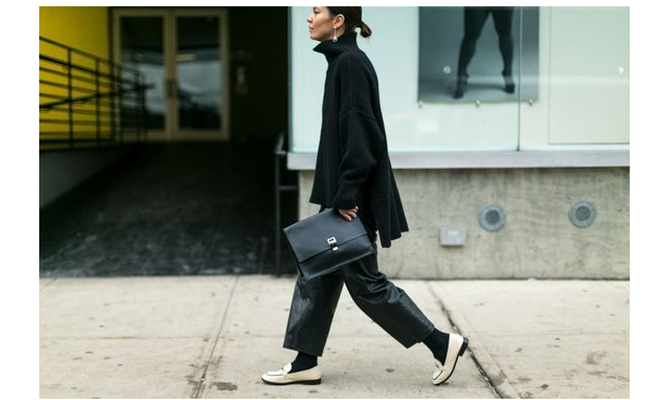 Is there anything easier than black and white?
Is there anything chicer than black and white?
Nope ! It's the best.
As soon as I spied this look from New York Fashion week I knew we had to steal her style. I love it !
It may be hot outside but let's think ahead.
Let's get some inspiration from this look and then wear it right now.
In a trans-seasonal kind of way.
The sleeveless polo from Witchery – above- is perfect to go with the black pleather pants. Then grab white sandals from Country Road (on The FiFi Report last week).
Otherwise just toss on the white loafers without socks.
But wait there's more !
Once I started hunting down these pieces you will be very happy to know I found a few variations at different prices. This means you can steal her style in whatever budget suits you. You're welcome.
The styling trick here?
It's about the white shoes. Duh.
It's about a big slouchy sweater. Tip: try the menswear dept if you need to.
It's about crop leather pants and a simple oversized clutch.
It's about neat hair and bare makeup.
Remember when you wear head to toe black you want some kind of texture like leather and new exciting, modern shapes. Yes, we are talking a big slouchy sweater.
That's what makes this look totally cool.
You can be too. Steal her style.
Get shopping!
Witchery sleeveless knit, Topshop pants, Bally loafers, Proenza Schouler clutch.
Whistles culottes, Joseph sweater, Rag & Bone loafers, Maison Margiela bag.
Zara culottes, Matches sweater,  Jeffrey Campbell loafers, Baggu huge clutch.
*Pics from fifireport pinterest.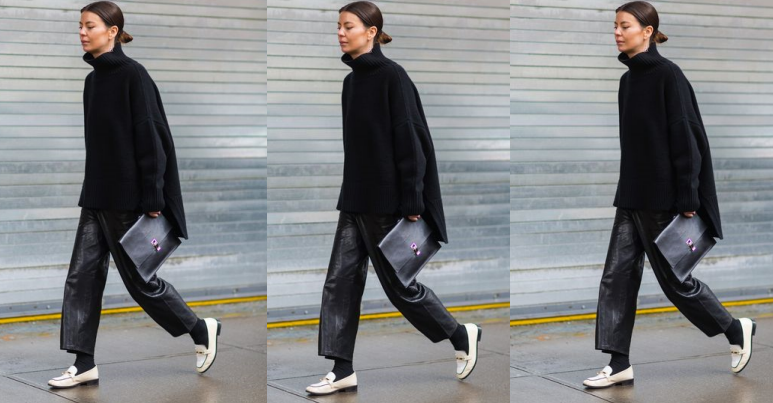 Save
Save
Save
Save
Save
Save
Save
Save
Save
Save
Save
Save
Save
Save
Save
Save