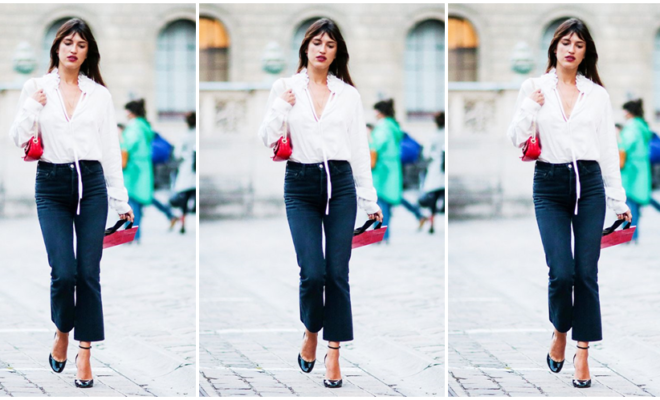 Steal her Style !
|
The secret to looking modern, cool and chic?
If I've said it once I've said it a million times: Update the basics into the new season's shapes.
It's the FiFi mantra.
The way to joosh up your wardrobe is by investing in the new elevated basics.
Don't fall into the trap of thinking you're updating your wardrobe by rushing out and buying florals, brights and crazy colours and too many ruffles and prints.  ARRRGG..Nooooo!
All they do is make life difficult.
They're hard to style for starters.
Most importantly nothing ages you more !
Yee gads it's true!
What you need are new shapes in jeans,  shirts, shoes and Tees.
That will modernize your look in two seconds flat. I should know.
Ditch ye old worlde tight skinny jeans with a low waist. Ditch a tight white shirt. Ditch stillettoes.
You want jeans that are cropped short, slightly flared with a high waist.
They could be in a dark wash or slightly faded wash.
You need black patent Mary Jane's with a block heel and round toe .
You need a white shirt that's all flouncy and pretty and poetic.
Make sure you tuck it into your jeans and let if fluff out so it looks loose.
You could add a Gucci belt or just leave it at home tucked up having a snooze with your Hermes cuff.
Toss on the all-important red accessory like a Prada bag to break up the monotone and Voila !
Done.
Now Steal her style !
White shirt from Netaporter, Madewell jeans, Prada bag from Bluefly onsale, black patent heels from Trenery.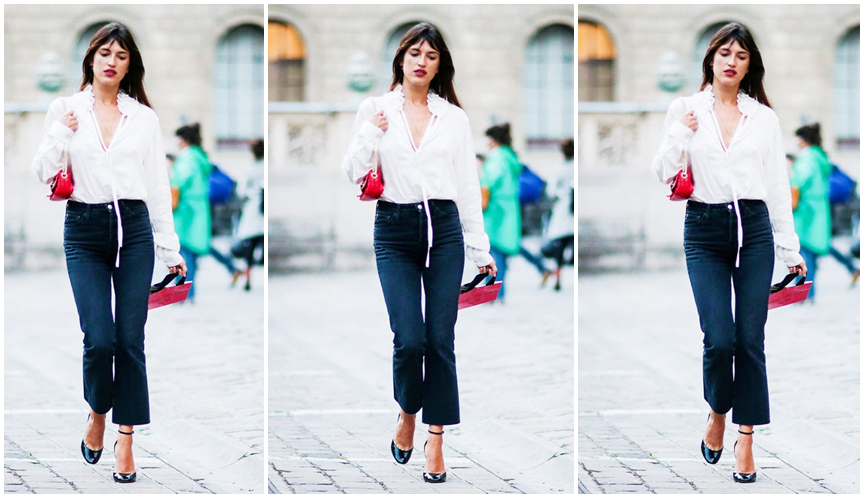 Save
Save
Save
Save
Save