Michelle Obama talks about life, fashion & Barack. #Vogue.
|
On the eve of her departure from the White House, First Lady Michelle Obama talks to US Vogue
"It all boils down to comfort level: If I'm going to make you comfortable, then I have to be comfortable first. So my first reaction isn't 'Who made this?' But 'Let's try it on. What does it look like? Oooh, that's cute. Oh, wow. I never thought of wearing something like this. Let's put a belt on it. I feel gooood in this.' On choosing her wardrobe.
"There are definitely designers that I love, people I love to work with. And who they are as people matters. Are they good people? Do they treat their staff well? Do they treat my staff well? Are they young? Can I give them a boost? But! When all of that is equal … is it cute?!" On her fashion choices.
"Kids are watching us. I experience it every single day. They hang on my every word, what I wear, what I say. And it's not just African-American kids. They are writing papers about us. They come to us and they're like, 'I dressed like you for Halloween.' True story. Little blonde white girl. I'm like, 'Really, sweetie?' And she said, 'Yes! And I looked just like you!' And I'm like, 'Of course you did! And you did such a great job!'
"But that means something to me. Maybe because I still have kids and I know that they're influenced by people they look up to, but it makes us want to live right and do right and be right—Every. Single. Day—so that we don't ever disappoint these kids and they have something to hold on to, and so that they know—as I say all the time—I can do this. You can do this."
"I could have spent eight years doing anything, and at some level, it would have been fine. I could have focused on flowers. I could have focused on decor. I could have focused on entertainment. Because any First Lady, rightfully, gets to define her role. There's no legislative authority; you're not elected. And that's a wonderful gift of freedom."
"Music is my best de-stresser in life. The times when Barack and I are at our most relaxed are when we invite some friends over who we have known forever. And you put a little music on top of that? Some good food? It renews your spirit to get back in the game."
"You know, it's the silliness in me. It has always been there. I love to make people laugh. It comes from my family. My family is funny. People sit around and play the dozens. My father—he was a storyteller. If you met any of my uncles, my cousins, everybody's a ham and can talk for hours"
"I will take the same approach leaving as I did coming in. I won't know until I'm there. I've never been the former First Lady of the United States of America before. But I will always be engaged in some way in public service and public life"  Read the entire interview here on US Vogue.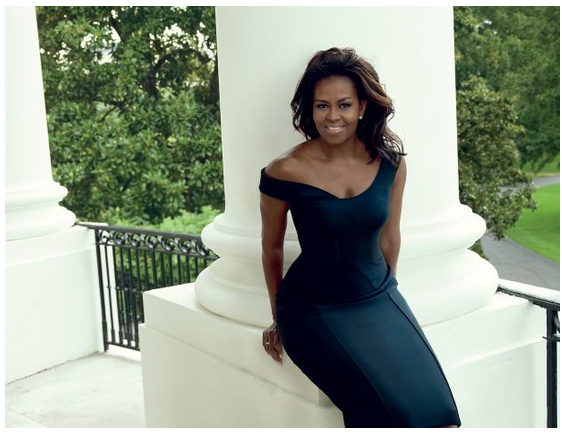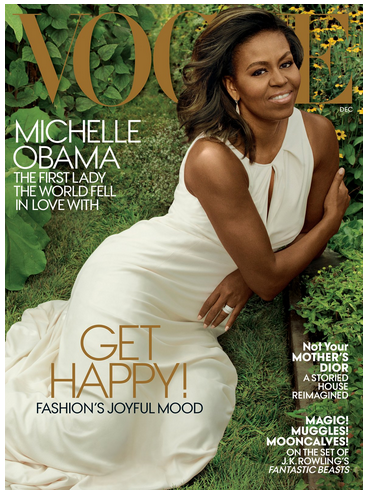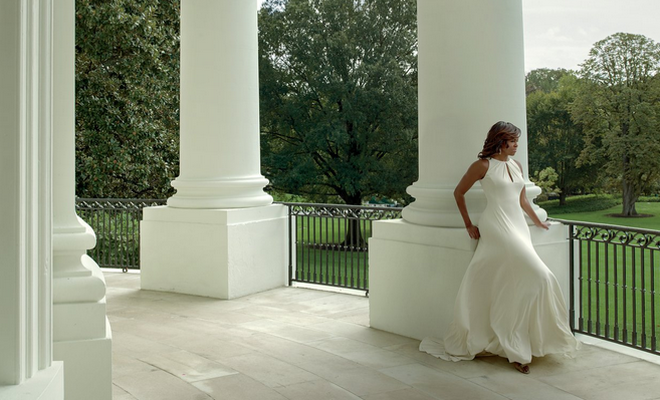 Save
Save
Save
Save
Save
Save
Save
Save