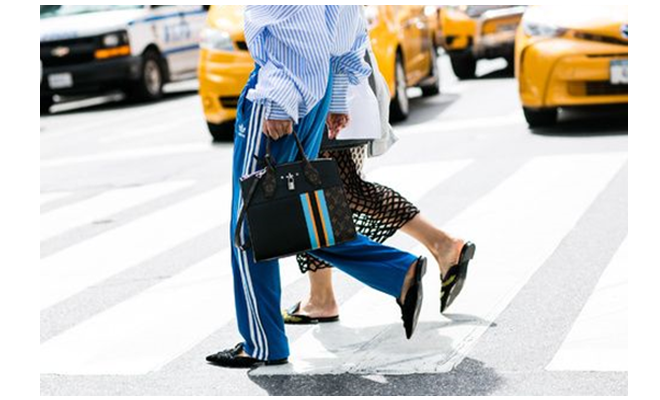 Stripe, Stripes, Stripes ! #16fabulouspieces #Buynow.
|
Stripes, Stripes, Stripes !
Just when you thought it was safe to go back into the water ….
But calmez vous there is nothing to be scared about. In fact I am in love!
On the streets at fashion week in Milan, New York and London it seemed everyone was wearing a blue stripe shirt and/or stripe pants with a stripe bag.
And it was a huge trend all over the runways for next, next summer !
Meaning? This trend is here to stay.
But there's the thang : The stripe shirt is not a boring office piece. No, no, no.
This is stripes on steroids!
It might be off the shoulder, with crazy ruffles, that wraps and ties or is extra big and long.
It might have white cuffs or have a long tail.
Wear with jeans – of course –  or take inspiration from the street style pics below and try stripes with stripes, with baggy pants or with a leather skirt.
Mix up the stripes. If they are all in the same colour – blue- it makes it easy.
And if you are not into the full stripe pants then the plain ones I have chosen here actually have a side stripe just to sporty them up.
I've been banging on about blue stripe shirts for a while now so this is your official memo; Go and get one !
#getshopping
Country Road men's shirt, Michael Kors pants on sale, Stuart Weitzman from DJ's, Clare V bag from Shopbop
Theory shirt, Banana Republic stripe pants, Clutch from outnet, addidas sneakers.
Adam Lippe shirt, Tibi pants, Balenciaga bag, Eytsy sneakers
Rag and Bone shirt, Avenue 32 pants, Red sneakers, Clutch bag from matches.
But wait there's more !
You can find more stripes here on the FIFI FAV FINDS Pinterestpage.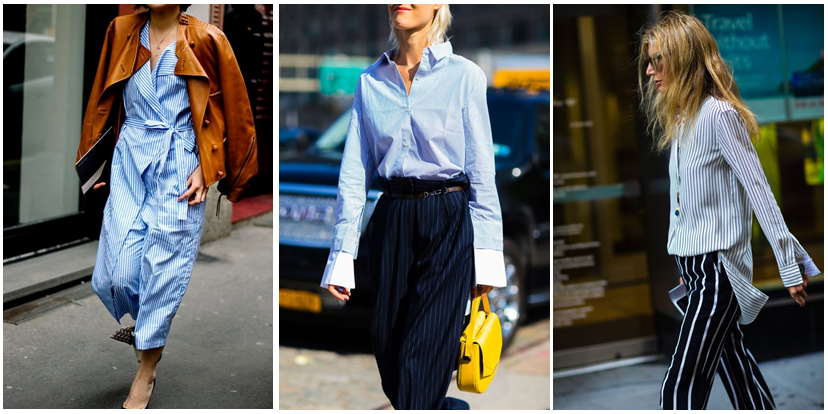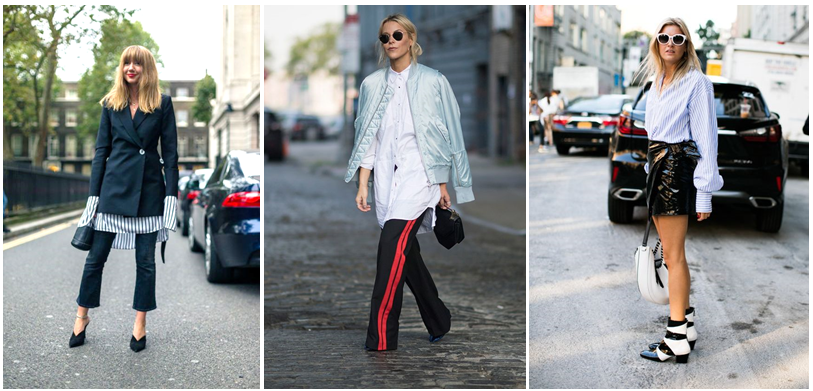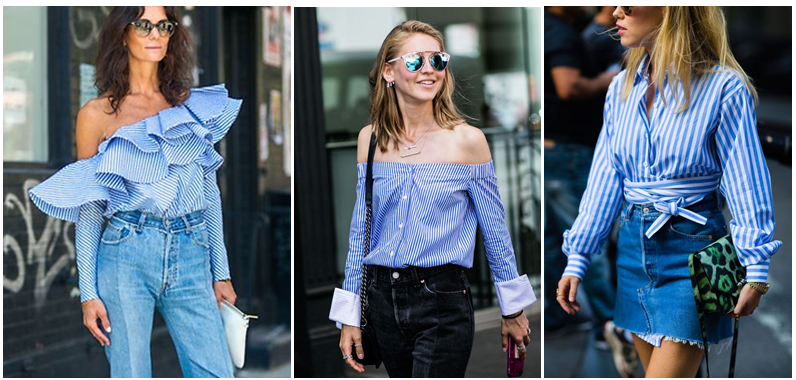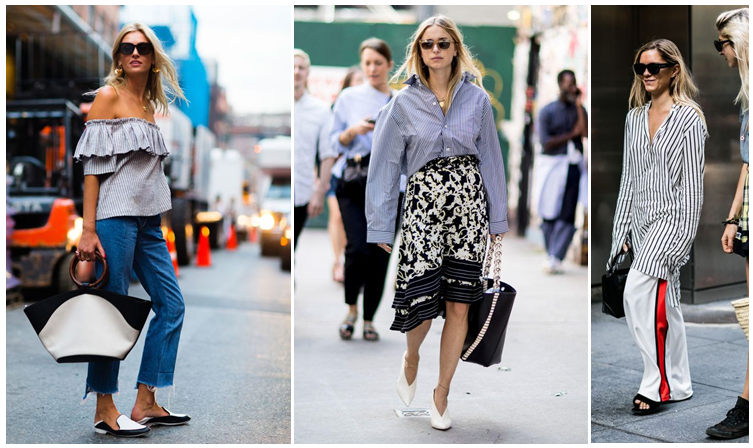 Save
Save
Save
Save
Save
Save
Save
Save
Save
Save
Save