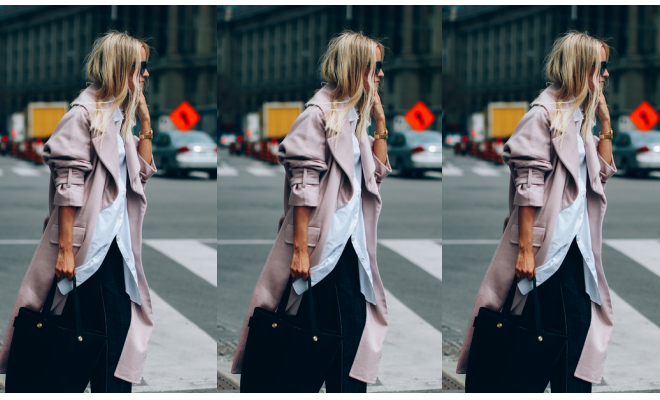 Steal her style ! #getthelook.
|
I love and adore trenchcoats.
I've been to trench rehab a few times but who wants to give up one of the best things ever invented? #notme.
The good news for addicts such as my good self?
This season it's all about the lightweight summer trench.
For me it has, in a sort of way, replaced the blazer as my go-to trans seasonal look.
That's not to say the double breasted navy blazer tossed over a white tee with frayed jeans is not still the chicest thing ever.
In fact I was wearing that yesterday. And I loved it.
But I think a lightweight trench looks new. You need one. You really do. J'insiste.
Go for a trench in navy or in this lovely nude neutral from Country Road #itsnotpink #fifidoesnotdopink.
Toss it over a white shirt.  And let that hang out.
Then push up the sleeves so it looks low key.
Pull on your favourite jeans and then grab a slouchy navy tote. It's softer than black.
I've added blush sandals here to tone in with the coat.
Which means there are three colours on the body so it's not all matchy match.
White sneakers or flatforms would look sensational as well.
Another styling trick here: It's all about volume on both top and bottom. #true.
Don't say I didn't warn you.
Now you can steal her style !
#getshopping.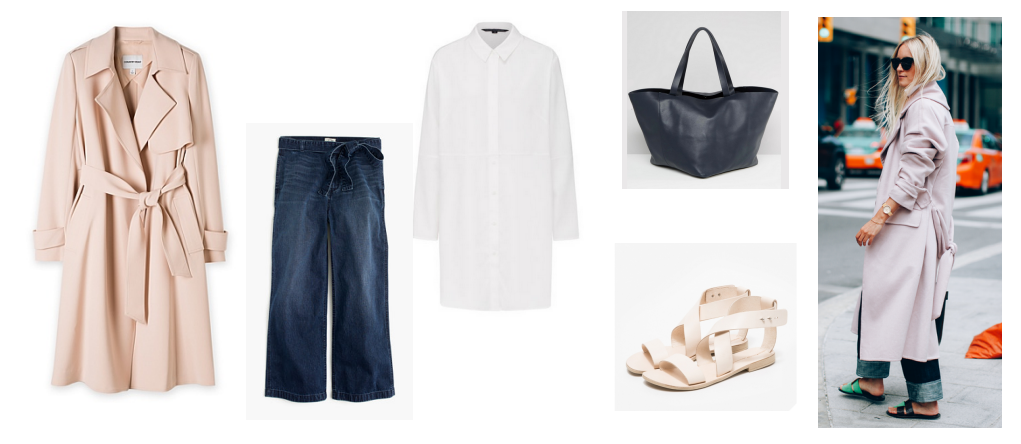 Blush trench coat from Country Road or navy from here
white shirt from French Connection.
Wide dark denim pants from J crew
whistles navy tote from ASOS
Sandals from NeedSupply.
*Pic from thefashionguitar on fifireport pinterest page
Save
Save
Save
Save
Save
Save
Save
Save