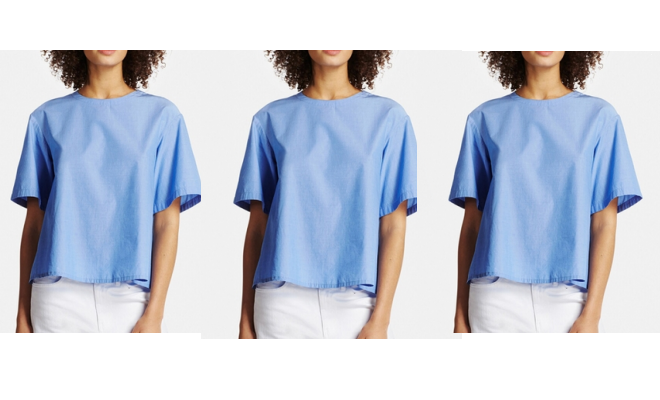 Is this the perfect boxy tee? Yes! #cheap&chic.
|
You know how you loved your Uniqlo men's sweaters in winter?
This is your summer replacement.
It's the perfect boxy tee.
It has a fabulous FiFi approved neckline.
The loose cut is great: it's roomy and skims over 'the situation' but still flattering.
It means you don't look like you are having triplets.
The sleeves are the perfect length: Ending at just above the elbow for great coverage.
Plus most importantly the loose sleeve gives the illusion of a skinny arm (YES!).
Oh and the top sits at the right height so that you don't need to tuck it in.
(But you can if you want to).
In 100% cotton means it's light and breathable. But it's not ever going to be pristine and ironed immaculately.
Who cares ! That slightly creased look is cool.
How to wear it?
With jeans of course. But also with cropped chinos, a high waist skirt or culottes.
Love this top in navy with a black leather skirt for summer.
Love this top in white with beige chinos.
Tip: Add white shoes like sneakers or sandals and watch as the white works wonders.
I'm thinking I might even get the light blue as well.
What else do you want for $39?
Get shopping here at Uniqlo.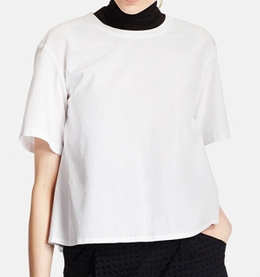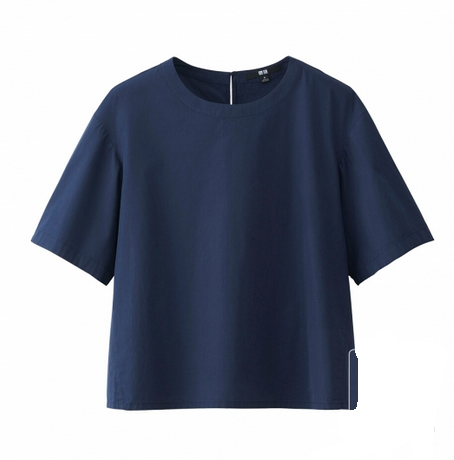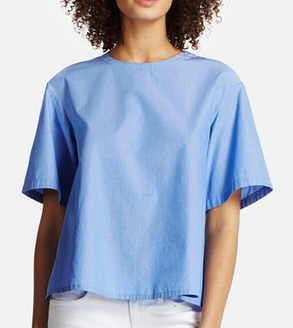 Save
Save
Save
Save
Save
Save