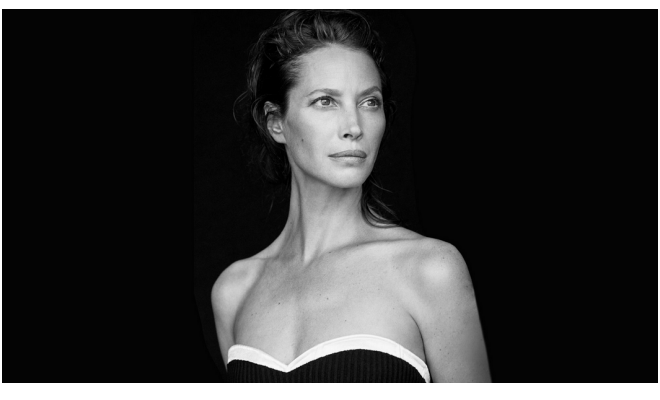 Christy Turlington Burns Talks Motherhood, Activism & Aging #townandcountry.
|
"I've got a lot of energy. If anyone calls me a philanthropist, I say I'm not. I'm much more active than what I think of as a philanthropist. I want to make connections, figure things out, and work toward solutions." Christy Turlington Burns on her the non-profit she leads, Every Mother Counts (EMC), which is dedicated to making pregnancy and childbirth safe to Town and Country magazine.
"It didn't mean anything to me. It was just, like, 'Ewww,' " she says, screwing up her face in disgust. "When it blew up I felt the same: The tabloid nature was to take something, grow it, manipulate it into not the real thing. And it was embarrassing." On being called a supermodel.
"The older I got the more powerful I got. My success meant I could dictate the people I wanted to be with and the company I wanted to spend time with," she says. "I felt really in control from day one." On her modeliing career.
"You think cigarettes are grown-up and sophisticated. Back then there were no cell phones, so models drank coffee and smoked cigarettes. It's so weird to see images of my younger self smoking—it has nothing to do with who I am."  On advocacy work on tobacco-related health issues after her father Dwain died of lung cancer.
"I don't think people get eating disorders by looking at magazines. I think there's a much deeper set of issues around a lack of power and control, or something happening in the family. As an active model and a mother of a 12-year-old girl, I would not blame a magazine or fashion company for that. People have to get over the idea that realism is being projected here"
"It's a big part of our work, to use running as a way to communicate that distance is a barrier for women to access healthcare. There are a lot of connections between running marathons and birth: that feeling of 'I can't do this,' then the ridiculous endorphins you get." On being a dedicated marathon runner.
" Never. For years these things didn't even exist: collagen, fat cells, the crazy stuff people do I cannot imagine. First of all, I have no time. Second of all, I don't think it looks good. Maybe I would think differently if I thought it looked good and it didn't hurt and it didn't send bad messages to young people. But I've never seen someone who I've been like, 'Oh, that's a good idea.' It looks freaky to me". On Botox and plastic surgery.
"I feel as if you learn most about yourself when you put yourself outside your comfort zone. I like to be in remote places where there's no internet—and oftentimes no hot water."
"I've made a new promise that I want to spend every birthday in a place I haven't been, doing something outdoors: hiking, running, climbing."
"I wasn't worried about aging at 16, and I'm not worried about it at 47. It's a fact of life, and it's good that people close to me see that I'm relaxed and okay about aging, not neurotic or worried about it. To my kids I'll be the mom who barely shaves her legs, who doesn't color her hair."
"Being who you are, being your best self, has nothing to do with what you look like."
#easyforyoutosay #weallwanttolooklikeChristy #whataninspiration.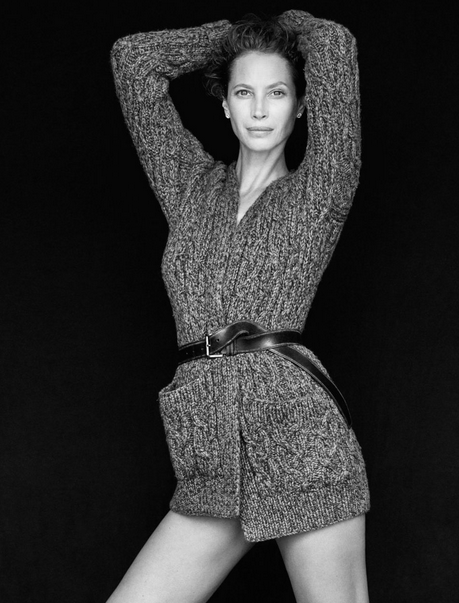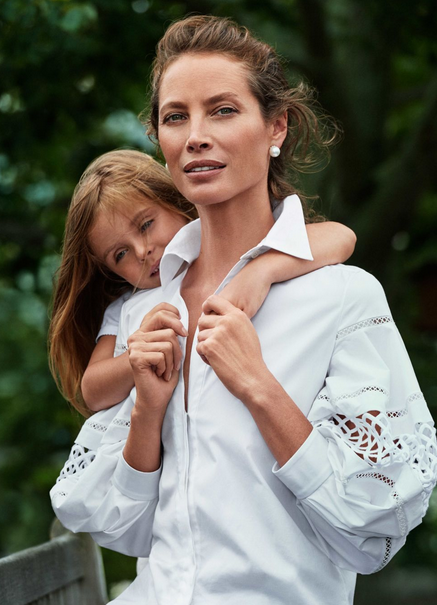 Read the article here on Town and Country .
Save
Save
Save
Save
Save