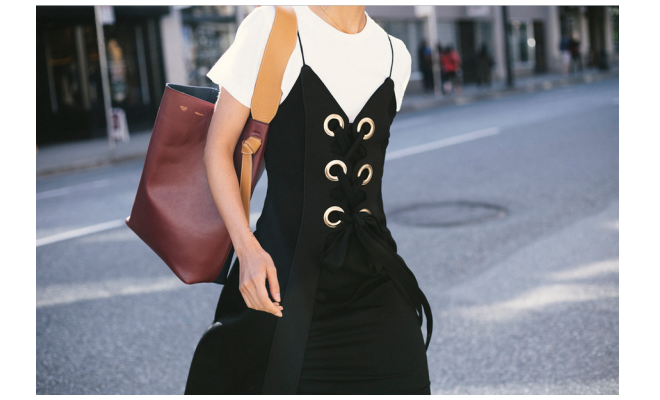 Styling trick : layer a white tee !
|
Is there anything easier than this?
Time to layer a white tee under your dress.
Yes, that little ol styling trick from the 90's is baaack.
And I like it.
Layering something white is always one of my favourite ways to joosh up an outfit.
I've shown you how to layer a white shirt under a sweater on The FiFi Report here.
Then how to layer a white shirt under a dress here and under a bustier here.
A couple of months ago in winter we talked about how to layer a white skivvy here.
Now going into spring /summer you need to throw a simple, white, round neck tee under a dress.
It could be a slip dress, a v neck black dress, a stripe dress.
You might try a white tee layered under a cami.
You could even go crazy and toss jeans under the dress if you are feeling edgy.
It's the best way to get white next to your face, cover up muffin arms and get a little extra warmth if you need it.
But really it's just about looking cool. And updating your look.
It's the styling trick of the week !
Tip: You might want a tee that is a neater fit than the one you will wear on its own. Which will be very loose and oversized.  (You don't want to add any extra bulk under the dress for god's sake).
Scroll down to buy 4 of the best white T-shirts to get you started.
It's the styling trick of the week !
#Getshopping.
Adam Lippes, Country Road, Bassike, James Perse
Of course H&M and Zara have some fab basic white tees in store as well.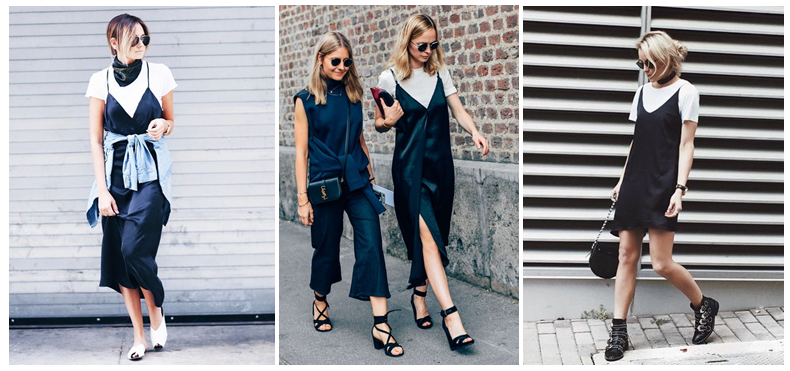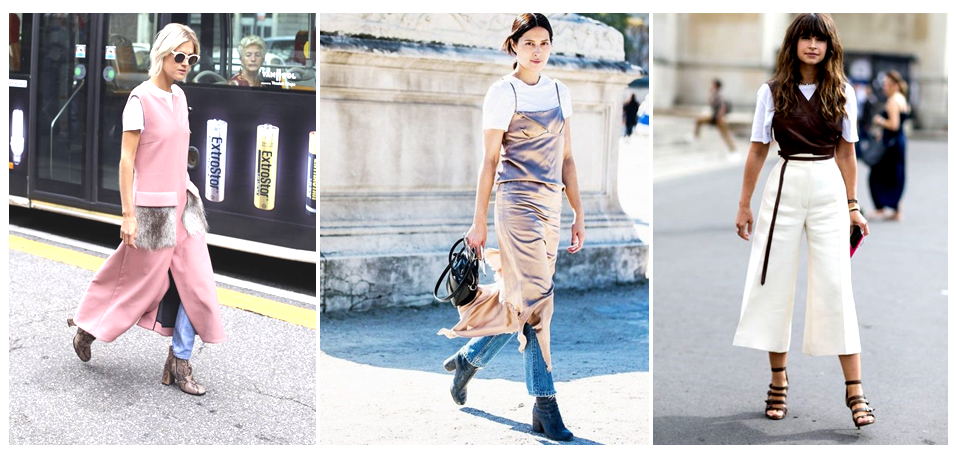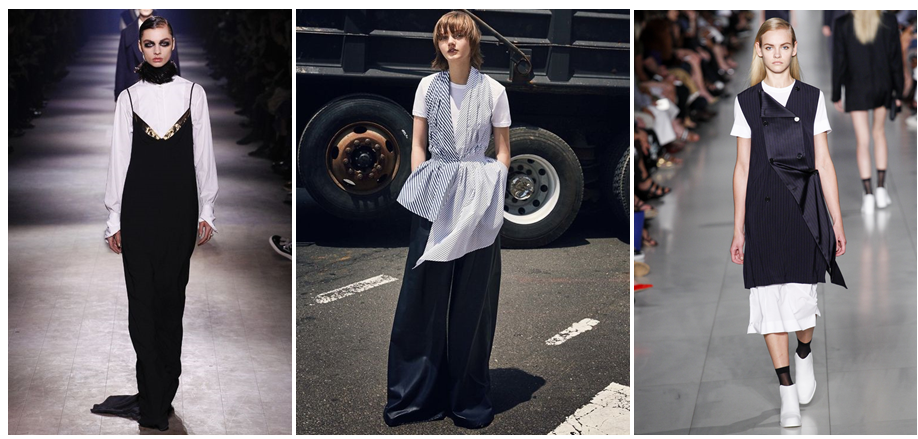 Save
Save
Save
Save
Save
Save
Save
Save