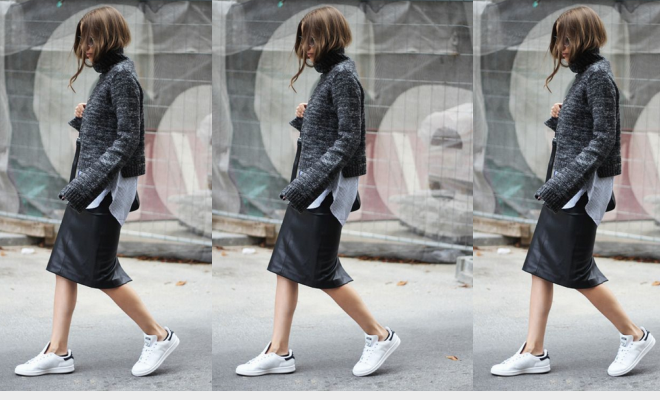 Steal her Style ! #getthelook.
|
Hello denim Jeans.
You know I love you.
You are my default – I reach for you every day. Blindfolded.
but sometimes – gulp – I want to wear something else.
And still look casual. And groovy. And nonchalant.
Please don't cry and get cranky.
Because today I am going to 'steal her style'.
I'm going to toss on a leather skirt . Instead of jeans.
And layer a chunky sweater over a men's stripe shirt.  And let it hang out.
Then I'll run out the door in my new Stan Smith (with a navy trim)( Yes, please!).
Of course if it was freezing ( highly likely) I will pull on black opaques and these short black suede ankle boots.
Soz !  (Don't worry I'll be back in your open arms – legs – soon).
Get shopping !
Melange sweater from Joseph or Witchery . Stripe shirt from Country Road mens, Leather skirt from SABA, Stan Smith from Need Supply.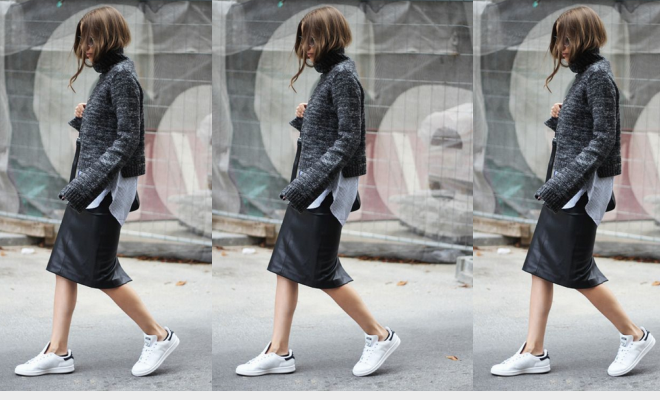 Save
Save
Save
Save
Save
Save
Save
Save
Save
Save
Save
Save
Save