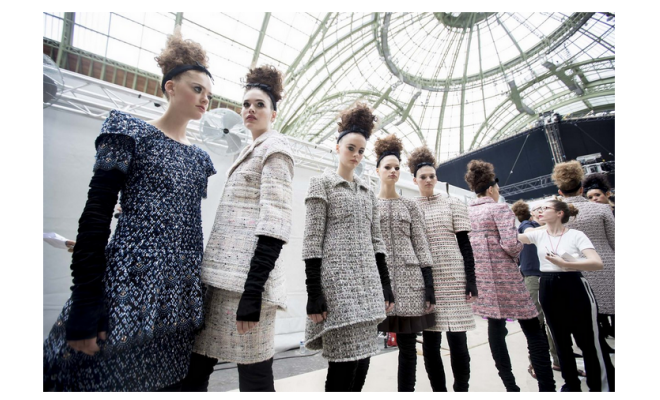 They said whaaat?! Karl on Chanel #HauteCouture.
|
" Today's rich make the rich of the past look poor" Karl Lagerfeld after the Chanel Haute Couture show fall 2016 to The Telegraph.
"90 per cent of them no longer come to fittings," Karl on his Chanel couture clients (They glide, in a giant puff of Chanel Number 5 and unseasonally warm tweed suits, from tinted window limo to front row, before disappearing to their yachts for the summer.) Telegraph.co.uk
"Behind the girls in the show, there are 200 more who make what they wear—that's quite a lot, no?—and I thought we should show them to the public too." Karl on showing Karl after the Chanel Haute couture show whose set transported those ateliers to the Chanel catwalk at the Grand Palais. ( The whole kit and caboodle: every sewing machine, every pattern-cutting table, every bolt of fabric, every pin and needle along with the 200+  seamstresses, les petites mains,  who use them every day. (Lagerfeld claimed he knew them all by name.)  businessoffashion.com
"I called the show Legends and Fairy Tales because it's a collection that doesn't relate to everybody like ready-to-wear, this is very special for people who have a special kind of life." Karl Lagerfeld  about the Fendi show to vogue.com
"Shopping. I spent a lot of time in the Bon Marché this week." Jessica Chastain at Chanel on finding the perfect antidote to the foul weather.
"Of course not — it's Paris! Anything works. Mysterious works, gloomy works. It's all gorgeous." Jennifer Garner's sunny disposition appeared to be weather-proof when asked if she was disappointed about the rain in Paris.
"It felt really flattering to be asked, because I think that the campaign is full of very cool young people. They can't think I'm young because I'm not, but I guess they think I'm cool because think the whole campaign seemed to be about being cool," Grace Coddington returns to modeling for Calvin Klein's Fall Ads to Vogue.
"At the end of the day, it's about making beautiful clothes," John Galliano on the Maison Margiela show too wwd.com
Pic from Vogue.com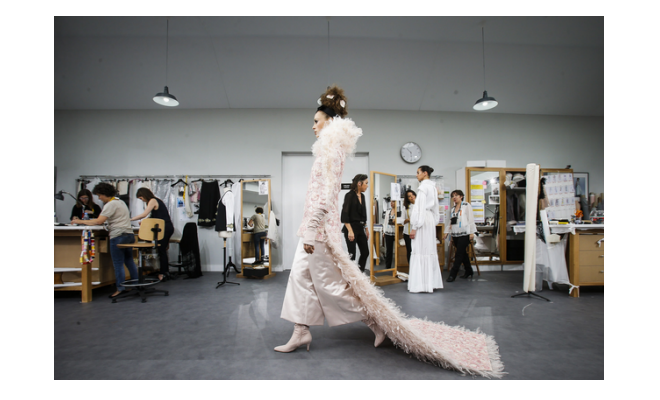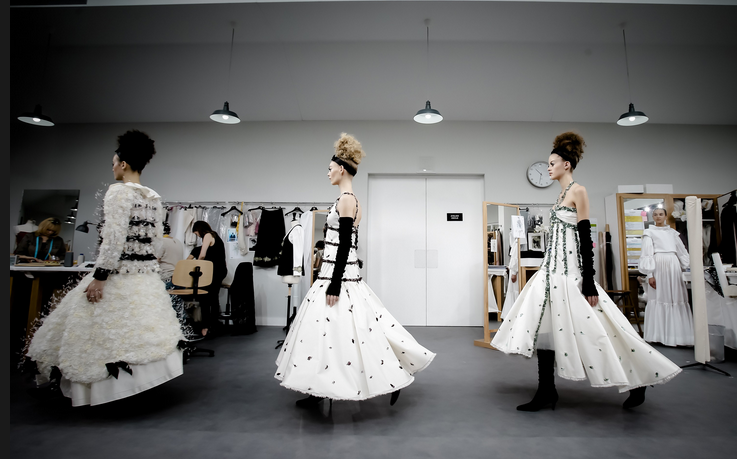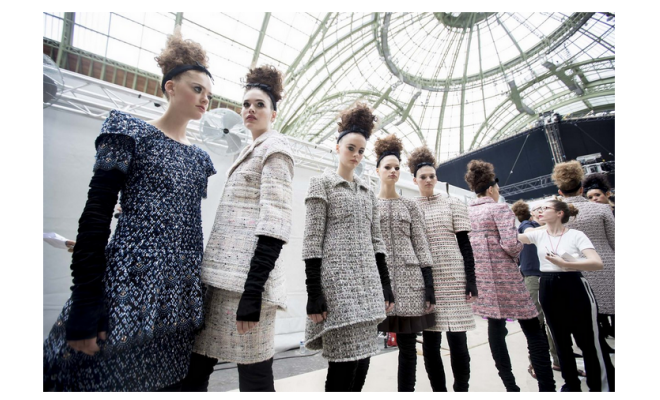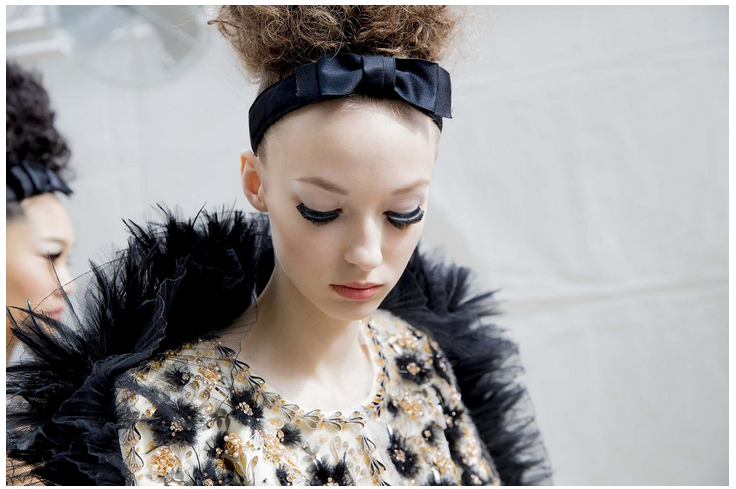 Save
Save
Save
Save