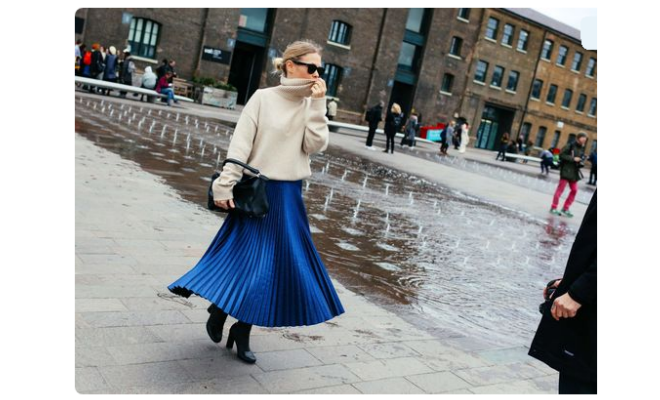 Pleat skirts from luxe to less. #getshopping.
|
What's the big trend in fashion this season?
The Nerd is back. Blame it on Gucci.
Short, tight and sexy is so WRONG.
Long, loose, slouchy librarian chic is so RIGHT.
Time to pull out your lace-up brogues, oversized knits and a long pleat skirt.
Then wear it all together. With kooky spectacles.
What's not to love ?
It's comfortable ( some of those skirts have elastic waists! ) and so easy.
All you go is grab your long pleat skirt, toss on a slouchy long sweater , pull on flats.
Then breathe out. Run around. Shop for hours. Eat a big lunch. Go to the Library.
Done !
Fashion tips:
It's a good idea to keep it all in the same colour tone.
Blue on navy, black on black, grey on grey or white on white.
If you can't do flats then ankle boots work just as well . With Opaque tights.
Buy a skirt that is a size too big so it sits lower and doesn't actually cling and bulge over the muffin situation. Yikes.
If you are chilly throw a coat over the top. It's all about the new nerdy proportions.
And mixing up the lengths.
This is quite a flattering look. Everything skims over the lumps and bumps so it gives the illusion (!) of a long and lean silhouette.
Note: If you put this on and think your bum looks too big in this then ditch it !
Better to find that black narrow leather pencil skirt….
Now get shopping !
Your list:
Maje silver skirt, MSGM blue skirt, Jeanswest black skirt.
Gucci skirt, Christopher Kane silver skirt, Topshop bronze skirt.
Alexander Wang skirt, Kate Slyvestre, Net a porter Alice and Olivia skirt.
Street style pics from FiFiReport Pinterest.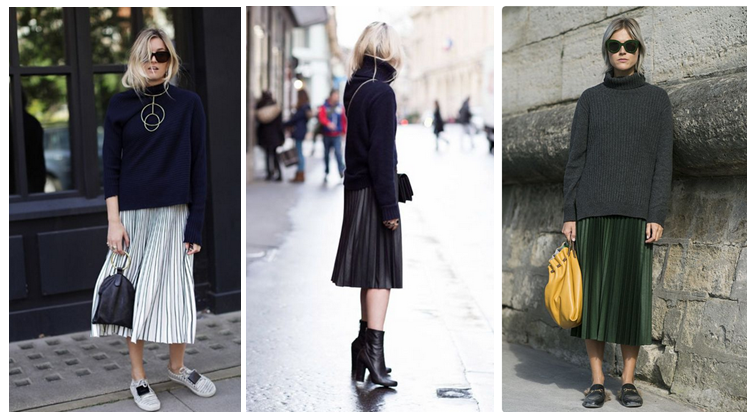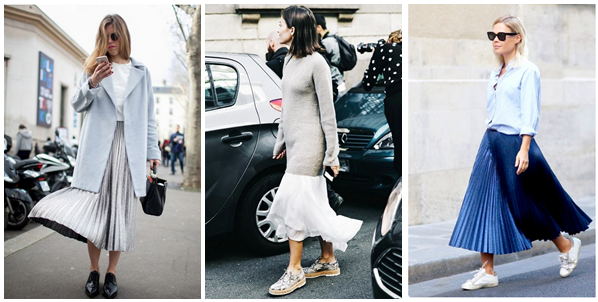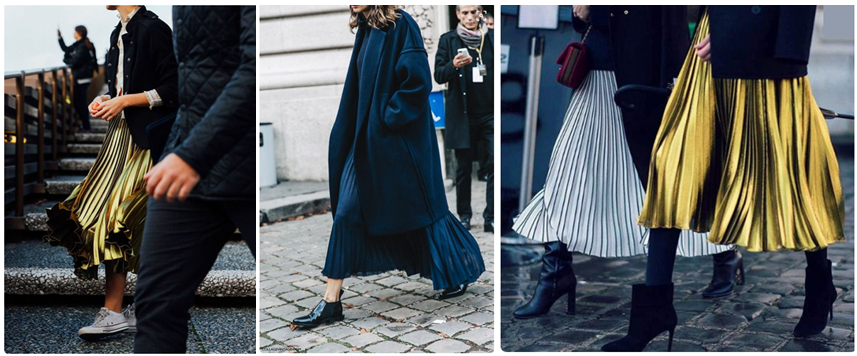 Save
Save
Save
Save
Save