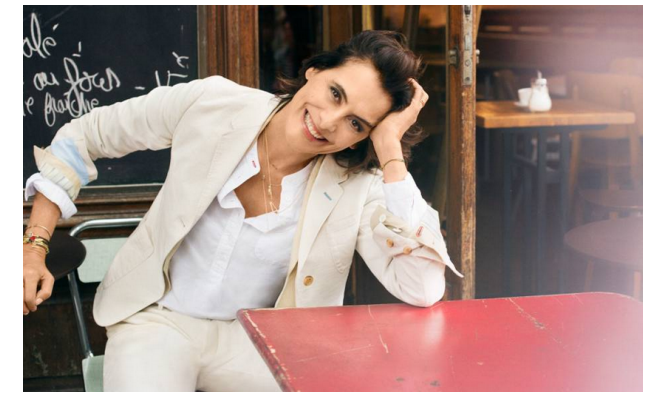 Parisian Chic City Guide #inesdelafressange.
|
You know Ines de la Fressange?
She wrote the book – literally – on French style way back in 2011.
Now she has released a new book called Parisian Chic City Guide. 
You soooo need it.
It's just thing to take to Paris.
A pocket-sized book it's jam packed full of de la Fressange's favorite haunts in Paris with maps, expandable pocket, ribbon page marker, and elastic closure  "For years, I've been receiving text messages from friends with requests like these," says de la Fressange in the book introduction. "I told them about Google, but apparently, it's no match for me!"
'From where to buy furniture to a good restaurant near Saint-Germain-des-Près, all of her little black book listings are in there. She's included tips on why you should go to each destination, what to order or what's the must-have item at the shop, and the favorite part, the 'Say it like La Parisienne' section of every listing. For example of the classic, chic Margaret Howell boutique, de la Fressange says, "I hear that Phoebe Philo, Celine's artistic director, wears pieces by Margaret Howell." Enough said' ! says W magazine.
The best news?
It's small enough to toss into your Birkin.
Parisian Chic City Guide Publisher: Flammarion (February 2, 2016) Amazon.com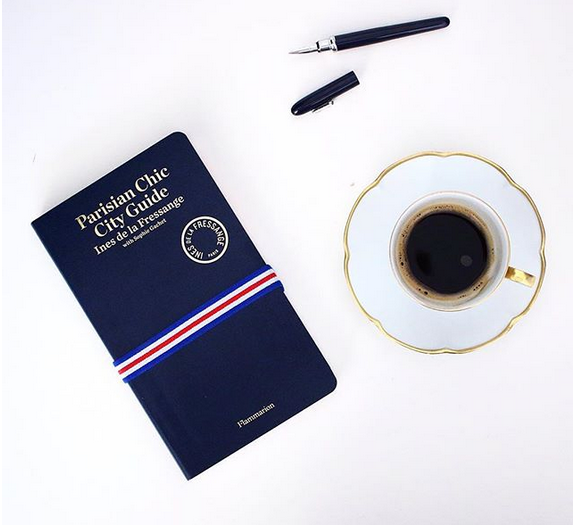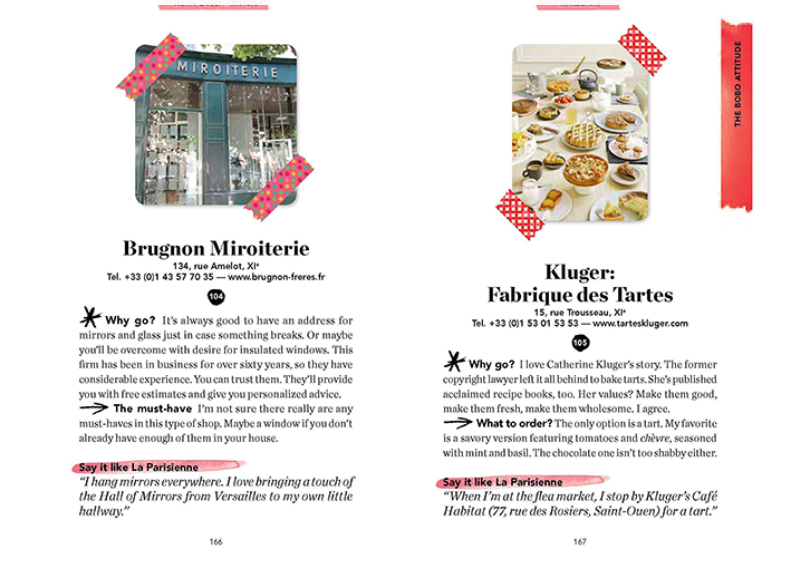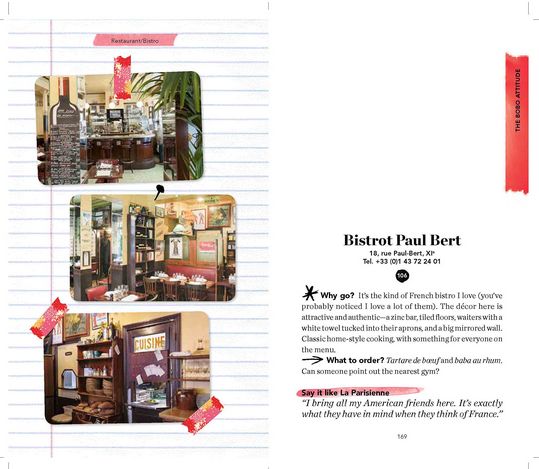 Save
Save
Save
Save
Save