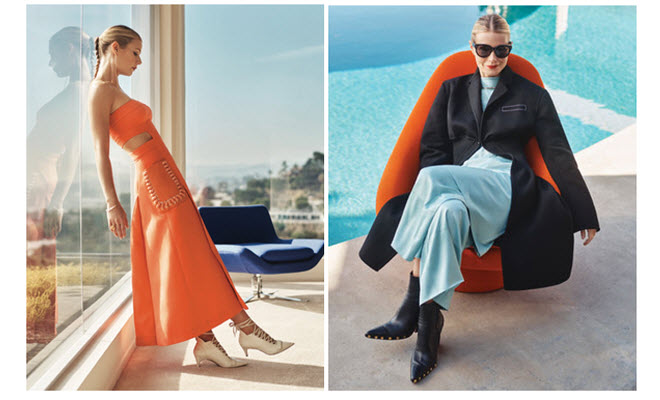 They said what? Gwyneth gets real. #Glamour.
|
Gwyneth Paltrow opens up to US  Glamour…
"I've always done things kind of my own way. As long as I can keep doing things my own way, I think I'll feel successful."
"People think, "She's just a rich kid." Until I was 18, I was. Then I was broke. I've never taken a dime off my parents. I'm completely self-made".
"I remember once asking my dad for money, like, "Please, I'm really stuck. Can you help?" And he said, "You're more than welcome to come over for dinner." That was it."
"We're not living together, but he's more than welcome to be with us whenever he wants. And vice versa: I sleep in his house in Malibu a lot with the kids. We'll have a weekend all together; holidays, we're together. We're still very much a family, even though we don't have a romantic relationship. He's like my brother."
"I think we're in the midst of creating a new archetype of a woman, and we're gonna get there. And I've never minded pushing anything along, taking some slings and arrows. Our daughters will look at us and be like, "Oh, so you get to work and be a mommy and wear beautiful lipstick."
" I mean, when they have a hole in their uniform, I sew it. I make the food; I bathe them. And I'm a sexual being and a powerful woman and entrepreneur. I'm all of those things. We now realize that we have permission to be everything" .
So you could see yourself getting married again? "I don't know. I guess so. I mean, I believe in marriage. But I'm not even divorced yet! So give me a minute. [Laughs.]"
"Self-belief is everything. Whether you want to start a law firm or a jewelry business, women get pushback, societally. People will be like, "This is a bad idea." You have to have enough self-belief to see where you're gonna end up and not let anybody derail you"
"Once in a while, if I'm exhausted and overwhelmed, I'll be like, "Ugh, that bugs me," or, "That hurt my feelings." But very rarely. I don't lose sleep over it. It's my business to live my life and learn my lessons. I don't care what anybody else thinks" .
"Maybe when I was 25 that would have been different. But I'm 43 years old, and I know who I am, and I own my mistakes. They're my business. And when somebody who doesn't know me has an opinion, it's none of my business".
Read more here US  Glamour.