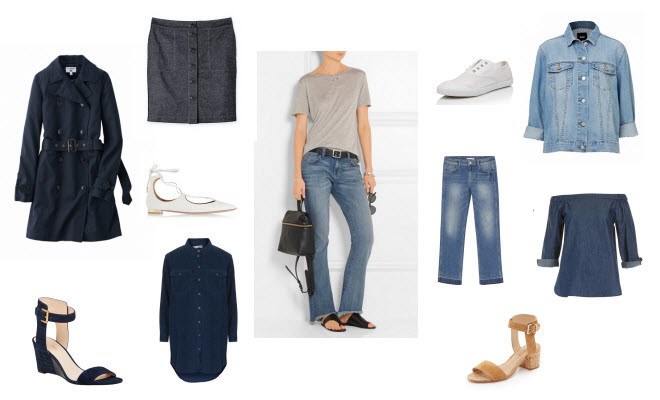 What's to love right now? Denim !
|
What to wear right now that's casual, low key but totally chic?
Denim!
In unexpected styles. In updated shapes.
These pieces will take you right through to the end of summer and beyond.
Add your own favourite navy and white stripe tee. #Avalonnow.
Toss in a dash of grey, white and caramel.
Done.
Scroll down for the shopping list and FiFi's tips and tricks on how to wear them.
#Getshopping !
Your shopping list.