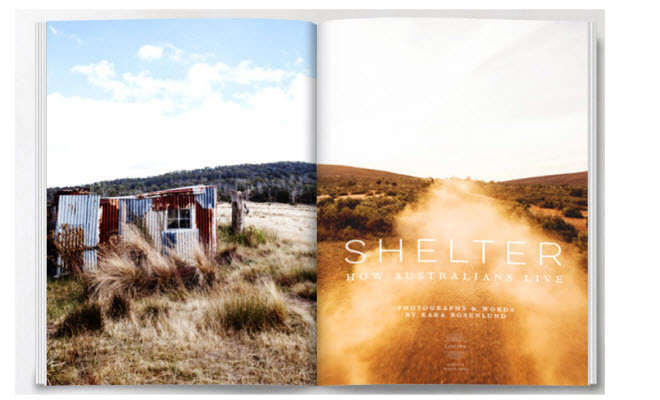 Shelter: How Australians Live ….by Kara Rosenlund #hotbook.
|
If you already follow the fabulous interiors stylist Kara Rosenlund on instagram you will know she is an amazing photographer and incredibly creative.
I first came across her via social media when she had her much loved 'Travelling Wares' caravan travelling shop  – housed in a 1956 caravan called Frankie. She toured "the nation selling found utilitarian vintage pieces for the home".
You may have drooled over some of her beautiful work as a stylist AND photographer in some of Australia's most loved magazine titles and advertising campaigns ( as you can see here).
She has now launched her first book Shelter.
Driving down a dirt track one day she 'came across a beautiful but dilapidated farmhouse. Its lonely, worn loveliness kindled a passion in Kara to photograph and celebrate Australia's authentic, intriguing rural homes and the people who live in them.  A very special book which took her ' on a year long road trip through the Australian landscape, seeking out and documenting quintessentially Australian authentic interiors and landscapes'.
As she travelled the country, documenting raw and real interiors and landscapes, she found shelter – under the roofs of beach shacks, grand homesteads, sheep stations and shipping containers, and in the welcome of strangers.
Kara says she is " passionate about Australia and how we all live within its vast surroundings and my visual story telling is inspired by the everyday people and landscapes I encounter on my travels and adventures".
It's a gorgeous book !
Shelter: How Australians Live by Kara Rosenlund from Penguin.com.au