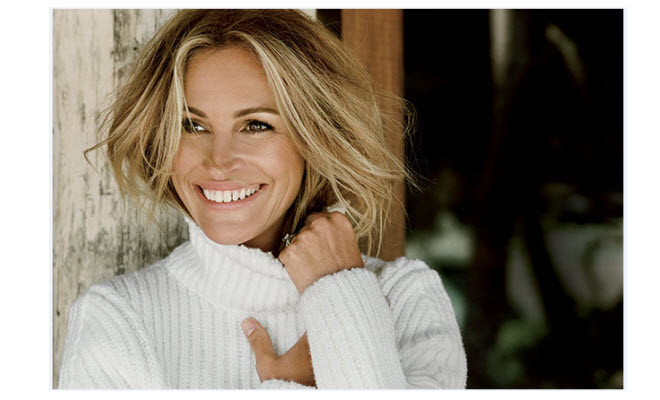 They said whaaat? Celeb quotes.
|
"I don't think it's healthy or productive to self-analyze. The way a person smiles is the way they smile. It sort of becomes this thing: 'Let's see that smile.' I can smile or I can not smile, but I can't perform." Julia Roberts to Allure.com
"What I've realized is you have to let go of looking beautiful, have no vanity. I'm focusing on not having to be glamorous now." Sienna Miller to Marie Claire marieclaire.com
"I didn't know the power of couture until I tried on a couture dress. It made me cry." Lupita Nyongo to Vogue 
"The real couture today is not to the measurement; it's to who you are," Lanvin's Alber Elbaz to Hollywood Reporter
"This second round of drab, broken-down basics proved he can't be taken seriously as a designer, but nevertheless many people in fashion do seem to take West seriously — they keep showing up expectantly for his performances — and that makes them fools. Because they wouldn't bother with this stuff if it were offered by an unknown, and if it's the spectacle they seek, it changes as little as the clothes" Highly respected fashion critic Cathy Horyn reviewing Kanye West's appalling show Nymag.com
"I researched that for a really frickin' ass long time. I studied Chinese opera, ballet, theater, design, costume design. I studied tassels, poms-poms, silk …I think people forget there is a theme; it is a costume ball." Sarah Jessica Parker on her look for this year's Met Gala "China Through the Looking Glass."   Harpersbazaar.com
"This job is for warriors. This is not for romantic softies. The day you sign a contract for a big job at a big company, you know what to expect," Karl Lagerfeld in Hollywood Reporter
"Let's not forget what tonight is really about, celebrating hilarious women and letting the Internet weigh in on who looks the worst."  Amy Schumer presenting the EMMY award for outstanding supporting actress in People.
"You try being 22, having a period and staying away from Google." Jennifer Lawrence, admitting she once searched "Jennifer Lawrence Ugly", to The New York Times via Refinery29