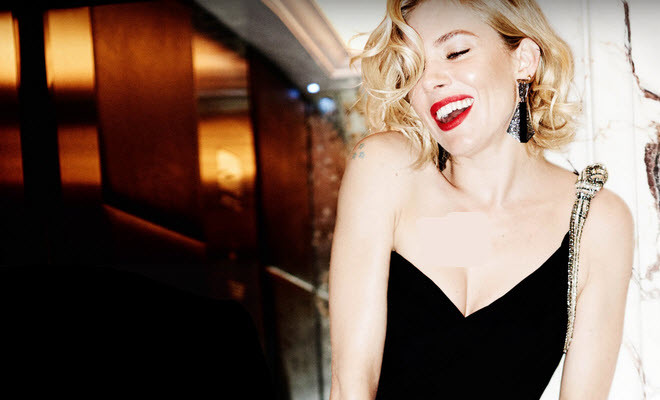 They said whaaat? Celeb quotes!
|
'I don't remember the last time I went shopping. I swear to God, I wear jeans and trainers and a T-shirt most days.' Sienna Miller to vogue.co.uk
"Obviously when you have a baby it's the most incredible experience but your life is also catapulted into this chaos and you are exhausted. I could literally get on this table and fall asleep" Sienna Miller to  Vogue.co.uk
"I don't think you have to change who you are…If you're… someone who likes jeans, a leather jacket and a white shirt, I think you can stay that person, but I think that person at 70 is going to wear different versions of that or wear it in a different way. You know, I even wore this kind of thing when I was really a little kid; I was born 50 years old…I don't think you have to change who you are," Tom Ford to Mr Porter
"My assistants think I don't like people who eat," he says, laughing. "It's true I don't like to see or smell food in the office. But I don't like the staff to leave the office, either. I've never actually seen anyone here eat. Perhaps they eat under their desks when I'm in here doing interviews." mrporter.com

"For me, style is about elegance. The more people I meet that are really truly deeply stylish, the more I see that it's not just their clothes, it's the way they look at you, their politeness, it's really about their whole. Personal style is a great way to experiment with yourself but it's also about what it says about you and who you are as a person" Garance Dore to Matchesfashion.com
"I might be the one who has the most sex on Girls. I'm like an old pro now. These actors come on the show and they've never had sex scenes, and I'm like, 'I'll take care of you, honey. I'll treat you right.' It's weirdly easy at this point: Maybe I should be in 24-hour therapy, working on what real love is and what simulated love is." Allison Williams to W magazine
"My parents had no concern about my psychic (?) well-being, and they subjected me to every- and anything in the culture. When I was a teenager, I went to the premiere of Showgirls with my mother. It doesn't get more inappropriate than that, but I survived" Claire Danes to W magazine
"I mean, people are voting for [Donald] Trump. Who wouldn't vote for Kanye?" Rihanna… #Yikes.