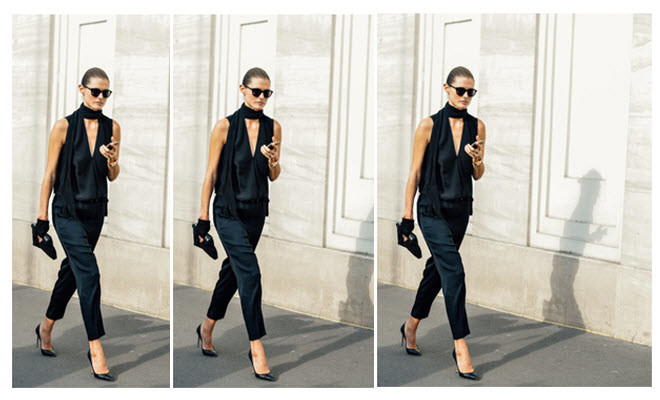 Styling trick of the week: A silk scarf.
|
Sometimes all it takes is a little accessory to go from drab to faaab.
This season we are talking about a long silk tie scarf.
First spied in the Saint Laurent and Prada Fall 2014 collections it was at Chloe that this divine accessory whispered sweet nothings to me.
In fact forget the whispering ! I think the black 70's scarf shouted I love you !
It looks so cool with a white shirt and a big winter coat (see runway pics below).
For summer?
Watch this little snazzy bit of fabric add a little 'je ne sais pas' to a simple black top.
Or toss it on with white shirt and ripped jeans. Thank you Rosie HW.
You can see what I am talking about if you examine my street style pics.
You can lash out and buy the black Saint Laurent here or the Chloe scarf here or here.
Or dash into Zara for the cheap but chic version here.
It's the styling trick of the week.
#Get shopping!