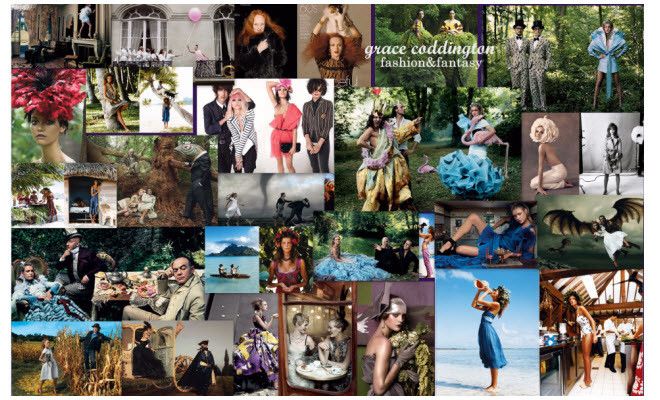 Grace: Thirty Years of Fashion at Vogue.
|
US Vogue creative director Grace Coddington is set to re-issue her fabulous 2002 book "Grace: Thirty Years of Fashion at Vogue"
Acccording to WWD Phaidon's reprint of "Grace" will be the first of two books by Coddington; the second will be released in fall 2016 and will include her newer works for Vogue from 2002 to the present'. #woohoo
But wait there's more !
The new book is now available for $96 when the original book in 2002 was $450.
In anticipation of its release, Phaidon caught up with Grace at her Long Island holiday home, to discuss her life and work…
What makes for a good model: "Obviously you can't be ugly, fat and short. You have to have the various requirements, but you can be beautiful but stiff, and wooden and have long blonde hair and not be willing to do anything. Models have to be brave. You also have to have your wits about you, to have energy, and to try things. For instance, when I first started working with Edie Campbell, she had long hair down to her waist, and we wanted to do a punk story with her. We said, 'Would you be willing to cut your hair off and dye it black?' She immediately said yes. That's what I like in a girl. I think particularly the English girls are daring and willing to try.
On Models "I also like it when they turn up on time, but a lot of them don't. Well, they do more than they used to, in 1990s. That was a weird time because the super models had become all powerful; they could be two hours late and you would book them again. There was nothing you could do about it. Now If someone turned up two hours late, I probably wouldn't re-book them."
On the documentary film 'The September issue; "The movie made me into someone whom everybody knew. Before The September Issue, a few fashion knew who I was, but nobody else. That does change things. Every time I go outside people shout my name, like a rock star, though they're always very nice! I'll be sitting on the subway and someone will come up to me to ask, "What's it like working at Vogue?" I get into a conversation like that every other day. It also gets you tables in restaurants, as well as a lot of opportunities."
On shooting China in the 70's "Aesthetically, it was extraordinary, though I'd be embarrassed to say "oh, it looked great", because it was an indication of how little freedom everyone had. At least they had settled on a uniform that was extremely practical, well-cut and simple"
On shopping in Communist China "I went out a bought a hundred pairs of pants myself and brought them home. I loved it, though that makes me sound like a silly fashion person – which I was! [laughs]. I've always, in my travels, collected things from the places I've been".
On styling shoots: "For me, I need to feel like, to some extent, the shoot could really happen. I'm always interested to see, say, if we're going on location, what's the terrain like, can she wear high heels? If the model should wear sandals or Wellington boots, then that's what she's going to wear. Where you are decides what you have on your feet, and what you have on your feet dictates what you have all the way up".
On her own wardrobe: "I wear very simple things that are kind of like a uniform. I like Céline very much. I like Nicolas Ghesquière; I've always worn his things. I actually wear a lot of sneakers these days as I have really bad feet, and fortunately they have become very fashion-forward, and everyone thinks I'm really cool"
Grace: Thirty Years of Fashion at Vogue..by Grace Coddington
Publisher: Phaidon Press (September 28, 2015)
Buy the book here and read more of the interview here at Phaidon.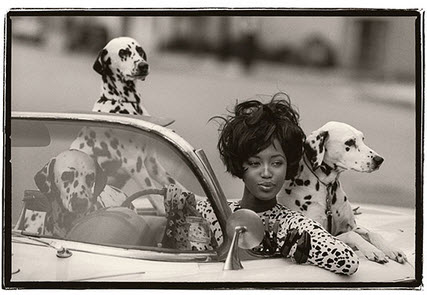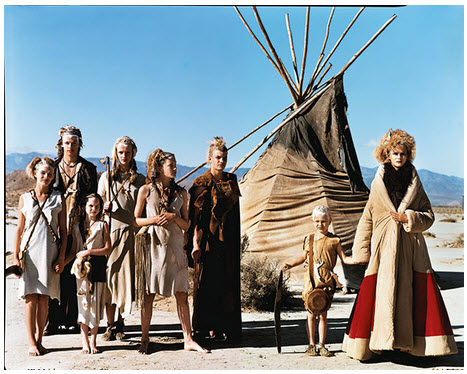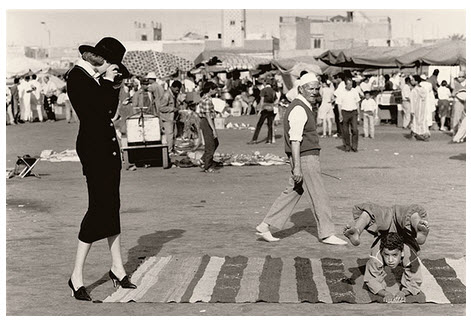 The fabulous collage ( above) of Grace Coddington's work is from fashionforwardpr.