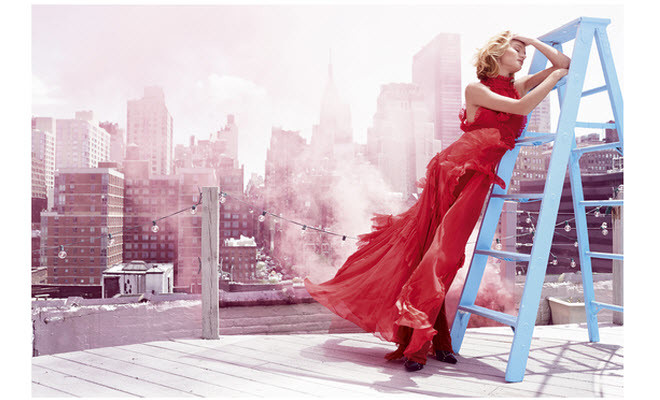 They said whaat?! Celeb's best quotes.
|
"I guess your childhood is everything, isn't it?  Mine was idyllic. I had a very simple and sheltered upbringing, mostly spent outdoors, surrounded by nature. I think that's a privilege, especially in this day and age. Not everybody gets that". Rosie Huntington Whiteley to Harpersbazaar.co.uk
"You're the real you up here: you never have your game face on, your party face. When you're getting dragged behind a boat on an inner tube, it's hard to have much of a facade." Cindy Crawford to Vogue on being on holidays at their cabin in Canada.
"I got a divorce, and I felt like I finally started my career." Olivia Wilde, on when she stopped caring what others thought of her, to Elle
" I love Jane Fonda and Brigitte Bardot. It's like the old saying goes: "Beauty comes from within." 'I am the last person to try Botox but I did. I felt like my eyes sunk into my head so far that I didn't look look like me anymore! I'm not into all that stuff." Pamela Anderson on aging. Beauty within? Jane Fonda? Ten facelifts later? Dailymail.co.uk
"She played it really, really mean. You only see her in tests and she's complaining about everything. She's mean with the director; mean with the producer." Karl Lagerfeld on filming Kirsten Stewart who is to portray an actress slated to play Chanel as a young woman. (Lagerfeld conceived the plot, dialogue, costumes and casting, also roping in Harper's Bazaar editor Laura Brown to portray an American journalist) from WWD
"If girls see that you can dance in them, they sure know that we can wear them. What you can do in those boots is just as important as how you look in them." Stuart Weitzman on the Giselle dancing in the first commercial for the brand see teaser here at Fashionista
"Hollywood actress That's what they say about you when they want to insult you' Cate Blanchett to t-magazine