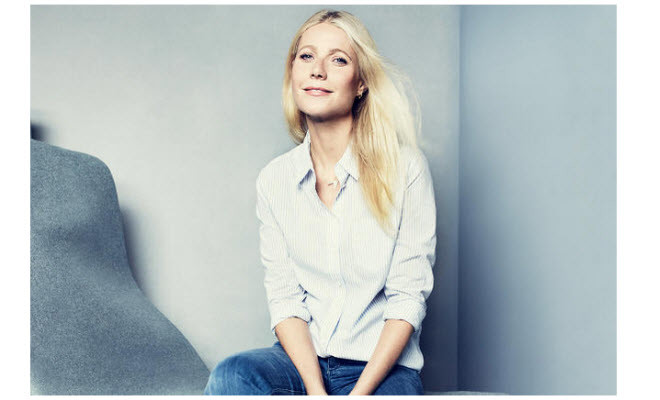 They said whaaat? Best celeb quotes.
|
"My future self is always afraid when I look back. I had this the other day where somebody was asking me about [the movie Emma], that I did in England when I was 22. It was really my first starring role, an adaptation of Jane Austen's Emma. And I remember at the time people saying, 'Weren't you intimidated to play this English heroine? You're this American girl.' " Now, she says, "When I think about it, I would be petrified." Gwyneth Paltrow. Read the entire interview here at Fast Company.
"There are worse things than being called sweet. And I think the way that both you and I [Derek Blasberg] were raised was to be grateful to people. I'm a nice girl, and I've embraced it." Karlie Kloss to Glamour.com
"The whole smiling thing is weird because I actually smile a lot. I literally want to be like, 'Dude, you would think I was cool if you got to know me." Kristen Stewart to elleuk.com
" It's almost like the sisterhood has such a higher place on the list of priorities for us. It's so much more important than some guy that it didn't work out with. When you've got this group of girls who need each other as much as we need each other, in this climate, when it's so hard for women to be understood and portrayed the right way in the media" Taylor Swift  to Vanity Fair.
"It just gets a bit boring. Yes, I read fashion magazines and, yes, I enjoy fashion, but I didn't become an actress to talk about clothes." Diane Kruger to ellecanada.com
"I've never been scared of being naked in pictures, but I wouldn't do naked for naked's sake. With Tom, it was an easy decision. When you think of scent, you don't think of clothes. In the beginning, I thought Tom would not want to know my name. But he made a space for me in the high-fashion world. When Tom liked me, other jobs followed." Gigi Hadid to wmagazine.com.
"I'm not denying it. Denying it is lame. I don't think you should be ashamed if you made a change to yourself" Iggy Azalea to Seventeen magazine on whether she's had a nose job.