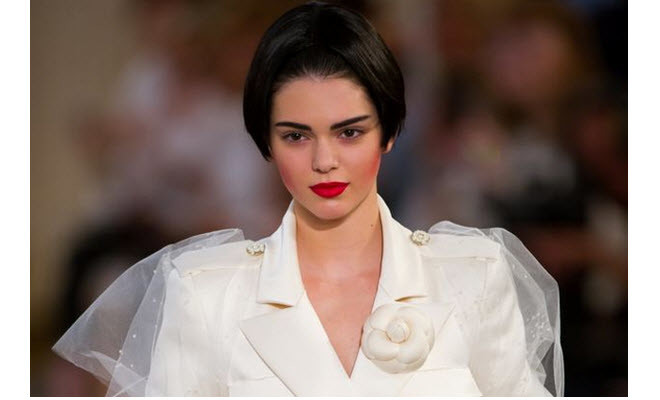 They said what?! Karl talks Chanel & Haute Couture.
|
"Not with money, I gamble with collections!" Karl Lagerfeld on being asked if he is a betting man after the Chanel Couture show was based around a casino idea came to him.
'I like the idea when you see people beautifully dressed in casinos gambling; it's like a fantasy,' remarked Mr Lagerfeld,
"'That's all I hate in life" Karl reveals that this Chanel casino was plucked from his imagination and, no, he did not like gambling!
"Of course, none of us knew how to gamble, so we all had to be trained," Julianne Moore who was in the Chanel show and seated at the blackjack and roulette tables.
"We had roulette classes. I won yesterday and lost today," added Kristen Stewart also in the show.
"People want something that is worth spending their money on. Today, very basic classic things don't sell, or they have to be in a new material. They have to be from a new world."Karl on Haute couture.
"I'm always into the next step. I'm interested in what's going on, not what has happened. I never look at the archives. I hate archives!" Karl on designing.
"If it was in the same spirit ( as Pret a porter) I just wouldn't do it because I would be bored to death. I would just say no. No, no, no!. It has nothing to do with the ready-to-wear. It should not have anything to do with ready-to-wear."
"I don't work with artists. I sketch everything myself. I wanted to be an illustrator and a potter before I was in fashion, and I was in fashion nearly by accident. So when I do a sketch that I keep — because 99 per cent goes to the garbage can — it is hardly changed" Karl on designing his collections.
"You'll see the sketch and you'll see the final dress and they are the same. I'm not there draping for hours and asking myself a hundred questions. Those questions I ask myself before I draw the sketch." Karl.
"Couture is doing very well I have no idea how it works at other houses but at Chanel, it's kind of a miracle." Karl Lagerfeld.