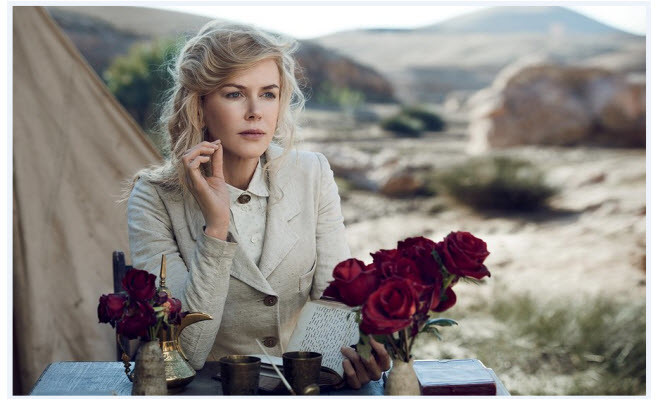 They said whaat? Nicole Kidman #Vogue.
|
"I looked up at him at one point and I saw his tattoos and his foot going, and he had the guitar, and I was like, 'God, I love that man. I'm so glad I'm in this world.'" Nicole Kidman on Keith Urban to US Vogue.
"Keith and I always say, 'We're doing a play,' 'We're doing a tour,' because it is like that—the family has to do it together."
"I really think there's a journey to be had. I suppose I kind of have this very spontaneous, nonstrategic [side], which is why I've had such a winding career. Even at my height, I wasn't looking to maintain that. I was always looking for what I feel now—where do I want to go?".
"I wish I could have met him much earlier and had way more children with him. But I didn't. I mean, if I could have had two more children with him, that would have been just glorious. But as Keith says, 'The wanting mind, Nicole. Shut it down"
"There are times you go, 'Gosh, I wish I could just go and hide in a hole and never come out. And then you go, 'That was yesterday.' I have a four-year-old and a six-year-old, and just hearing their laugh … it's life in its most powerful form."
"We're the generation that got to duck all of that. When I was with Tom, I don't remember paparazzi sitting outside our house . . . not like now. This is different."
"I've experienced adoption. I've experienced birth with a genetic child. I've experienced surrogacy with a genetic child.  "I speak openly about it because so many of my friends are discussing it. It's important for other women to go, 'I get it!' "
Motherhood is "everything — the love, the joy, the purpose. The worst thing is "knowing I won't be here forever so I won't always be able to take care of them."
The pictures below are from her latest film, Queen of the Desert, a romantic drama directed by Werner Herzog about Gertrude Bell, a British emissary to the Middle East. Read the book, it's fantastic !
See the Vogue video here..Nicole on her Australian Farm.