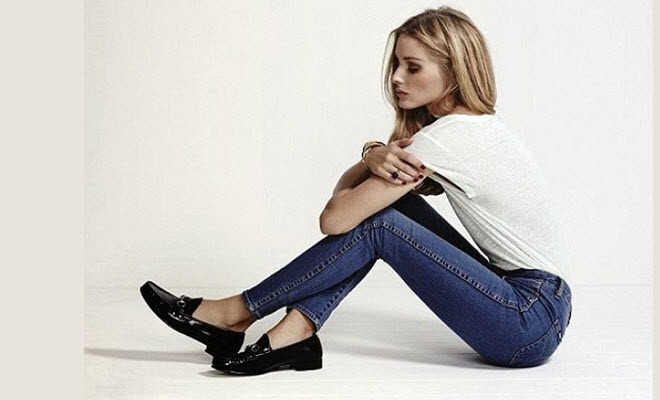 The bit is back ! #Gucci.
|
This week's droolworthy, luxury item of the week?
The Gucci loafer.
It looks totally right again.
This season the vibe is very 70's jet style.
Suddenly I am hankering after these classic suede loafers. They look soo good with double denim, white jeans, simple shirts and peacoats. It's an all American look a la Olivia Palermo in Elle.
Check out the street style pics below and the gorgeous shoot with Carolyn Murphy and you get the picture.
How to wear them?
You don't want to look too preppy so make sure you wear something simple with a little edge: we' re talking flared jeans, ripped jeans, crazy faux fur or even overalls.
Now you've been shopping from The FiFi Report and building a mostly minimalist wardrobe (!) the little bit of a shiny snaffle horsebit on the toe adds just the right amount of blingety bling.
Love it in caramel suede, cobalt blue, red and the ever versatile classic black.
The best news?
They are so freakin comfortable you won't want to take them off.
The bit is back !
SHOP NOW from Gucci, Nordstrom and Matches and Mytheresa.