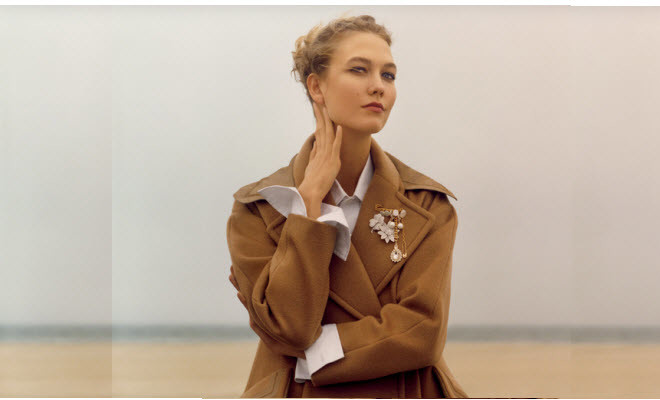 Shoot of the week: Karlie Kloss. #Vogue.
|
Voila the shoot of the week!
It's the gorgeous model Karlie Kloss in the August issue of American Vogue.
This makes me smile.
What's not to love about white shirts, camel, slouchy pants and a touch of burgundy?
A first glimpse of the new winter collections it's all about day dressing and ' military inspired pieces cut back to their barest bones – and then pumped up with the new volumes and extentions of line'.
Love the look?
Shop the shoot here !
Photographed by Jamie Hawkesworth
Styled by Camilla Nickerson.