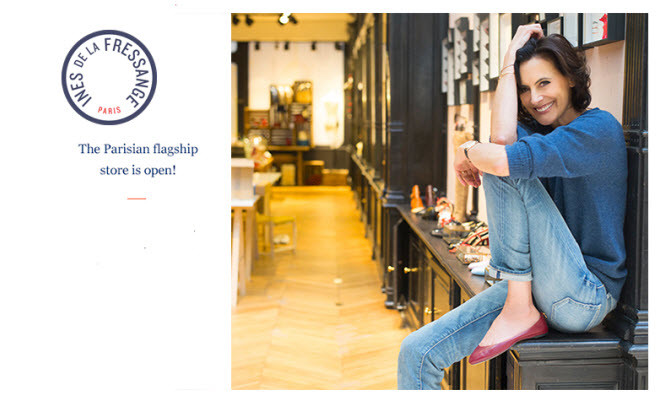 Ines de la Fressange #Frenchcool.
|
"Parisian spirit, elegance, a generous sense of humour, and clear and structured rules… as well as a burning desire to break them."
That's the design philosophy behind Ines de la Fressange.
If you are a regular FiFi Report reader then you know that we just love and adore the insouciant style of Ines de la Fressange .
She wrote the book on Parisienne style. Literally!
It's called Parisian Chic . It's all about the secrets to French style and lists all the most fabulous boutiques in Paris. You can buy it here.
But, oh la la wait there's more !
Now she has opened her first store in Rue de Grenelle. C'est formidable. It's on the left bank in Paris, in the heart of the 7th arrondissement , and voila you can find everything from sunglasses to jewellery, notebooks and scarves.
Not jetting over to Paris this week? Tant pis. #Calmezvous.
I suggest you check out her lovely online boutique toute suite!
I am drooling over the divine long flat boots, the perfect black shoulder bag and the French passport, a cute notebook to toss in your Birkin. You want the adorable stripe night dress and of course the simple ballets flats…
Merci beaucoup Ines !