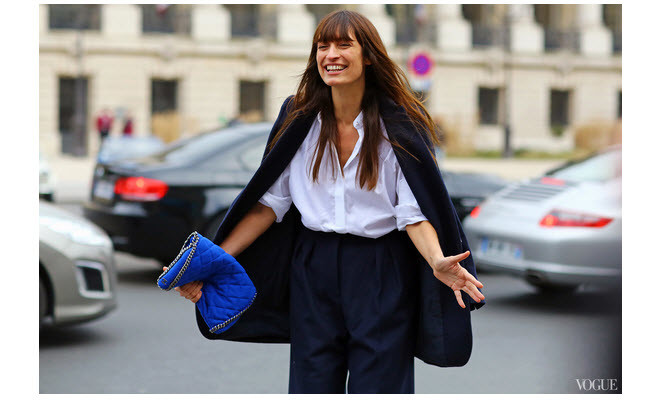 How to get effortless French chic. #stylingtricks.
|
Styling trick of the week?
We're talking French Style.
Bien sur we're talking effortless French style.
So how do they do it?
Take a look at our street style star Caroline Maigret below and you get the picture.
Now repetez apres moi !
The secrets to insouciant Parisienne style are..
Keep it simple.
Buy fewer pieces in better quality.
Invest in a tailored navy blazer.
Find jeans to fit you perfectly.
Pull on a stone trench and wear it every day.
Fall in love with white shirts, grey tees and anything stripe.
Buy them all in one size bigger.
Ignore prints.
Keep away from anything too 'on trend'
Borrow from the boys.
Ditch all glitzy accessories.
Flee from bright colours.
Mix it up:  old with new, luxurious with cheap but chic.
Always have a great haircut, a quality handbag and the best shoes you can afford.
Never eat an entire croissant, mille feuille or all the pommes frites. #Maisoui.

P.S This is repetez from The FiFi Report. Plus ca change plus cest la meme chose!