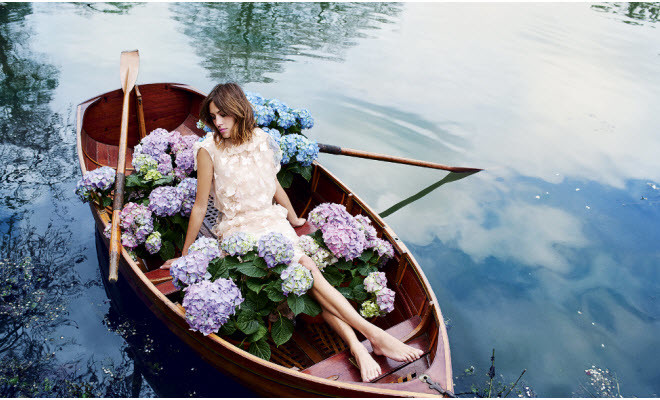 They said whaaaat? Celeb blabs !
|
'I think my style is a balance between masculinity and femininity . It's a sexy way to dress because it's confident. A bad outfit can really get me down. If I'm wearing something really normal and boring, it's like torture.' Alexa Chung  HarpersBazaar UK
"My career is "a shit-show-free-for-all: I have too many agents and no central person, so I'm the central person and I'm already inclined to be quite scatty, so my life has very little order to it. But I love it'. Alexa Chung.
"I'm not just one thing: I'm black, I'm Latina. It's cool that people can see that a person doesn't fit into a box and isn't just a category. That's the message I always try to push out there," Model  Joan Smalls says to Porter Magazine
"Fashion had to be the hardest high school I ever went to, but at least I had a big brother." Kanye West, presenting the 2015 CFDA Fashion Icon award to Pharrell Williams.
"You've got to make your own style. Nature, nurture, your environment informs your style," Stella Tennant to Vogue UK
"I was like, 'If you are going to do this, you cannot look a mess.' I went shopping. I'm helping him pick glam teams. He has to look good—or she has to look good. When he becomes she, which will be in the near future and remain that way full-time, I'm prepping her to have the best wardrobe and hair and to feel really good about herself. I know she would want that."  Kim Kardashian talking about Bruce Jenner to Glamourmag.
"Try to stay healthy, exercise, don't do drugs or alcohol, and love yourself. That's my advice, whatever shape or size you are." Halle Berry, on maintaining a healthy body image, to PEOPLE.
"Those are not nipples. I know what my nipples look like. You don't. Well maybe you do. But those aren't them." Chrissy Teigen, joking about her CFDA Awards wardrobe malfunction, on Instagram.
"It's much harder to find someone you want to talk to than a man you want to sleep with." Mindy Kaling, admitting she's had a hard time making friends as an adult, to The Hollywood Reporter.