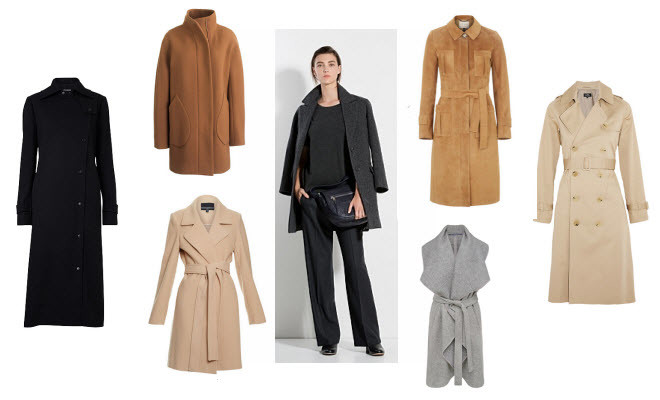 Luxe to Less : Twelve divine coats #buynow.
|
Are you feeling the winter chill?
You need a coat.
It might be in grey, navy, camel or black.
Are there any other colour colours? Don't be ridiculous. Mais non !
What shape to look for?
You want a trench, a man-style coat or something sleeveless.
Just make sure it's slouchy and slightly oversized.  Bigger is better.
This new roomy look is cool (You need to fit a sweater/muffin under there non?)
Get shopping #luxetoless.
Your shopping list.
French Connection grey vest, Asos coat, Topshop suede trench.
Sportscraft , Trenery coat,  J crew coat.
SABA, APC from net a porter, Witchery,
Shopbop, Bassike, Camilla & Marc.